I made this 9-foot-tall pallet privacy fence using 25 pallets! This fence is a vast improvement over our old, faded eyesore we had. It makes a great place to add shelves and feature plants or herbs, too!
Start saving pallets and make a substantial pallet fence for your garden or backyard area!
Editor's note: Be SURE to check with your local planning and zoning departments. Some areas have height restrictions, or if you're doing a fence in your front yard, you may not be able to use specific materials for visibility (such as on a corner lot). A wall-like this is much too attractive to have to remove!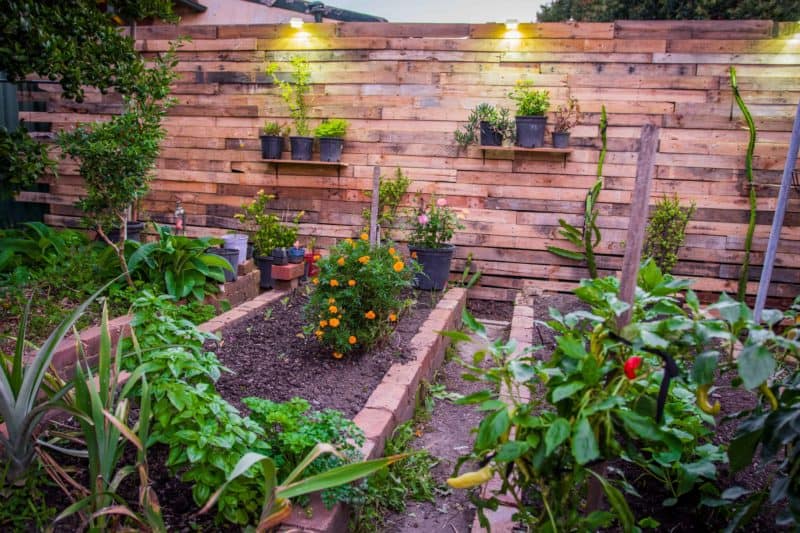 Turn plastic bottles into modern and attractive handbags! Check out the DIY Video Tutorial to learn how! Don't forget about our Where to find pallets page – you can give away extra pallets or ask for pallets that are available in your area!