Need a toy chest, a hope chest, linen chest, or tool box? Here are Pallet Storage Chest Ideas that may be easy to adapt to your needs.
Pallet Storage Chest Ideas: Garage, man-cave, tool shed, cabin and outdoor storage solutions that are easy and budget-friendly!
Here's how to make it:
Disassemble pallets and then cut the deck boards to length.
Cover your work surface to protect it from the glue. For each of the box's four sides, bottom and top, layout boards side by side.
Apply wood glue to the edges where the boards meet. To make a sturdier version, use biscuits or dowels to join each piece. Partially tighten two bar clamps on each assembly, and wipe away excess glue with a wet rag. Build the lid the same way. Remove the clamps after one hour, and allow the glue to cure overnight.
Assembling the project after the wood glue dries:
Lay the panels on a flat work surface once the glue has completely cured. Sand both sides of each panel until the seams disappear and until both sides are smooth with an angle grinder.
Install the bottom and the four walls together by butt-joining them and secure with screws at strategic locations. I used pallet blocks for the bottom legs.
Install the top. I secured the top using a small scrap piece of chain to prevent the top from falling open too far and damaging the hinge or breaking the wood.
Options: You could add locking casters and sturdy handles to make the chest mobile. Additionally, for a toy box, there are hinges that won't let the lid slam closed on little fingers, and you could also use pneumatic lift assists. They're similar to the little shocks that you see on hatches of cars.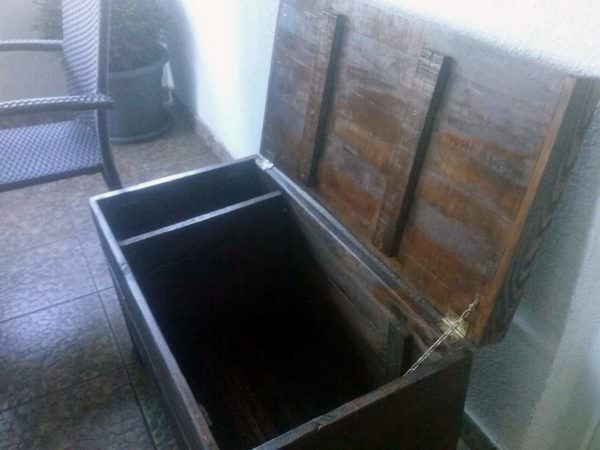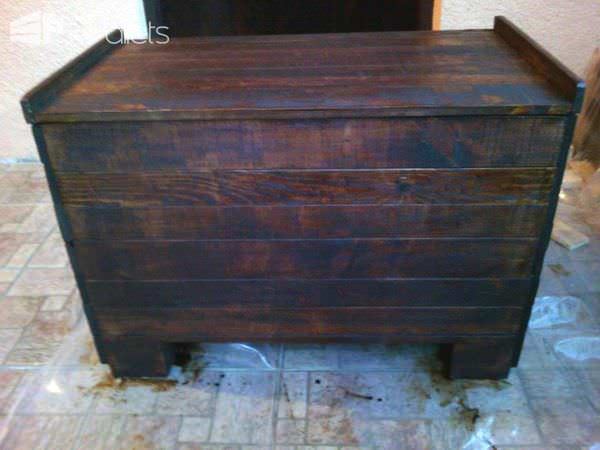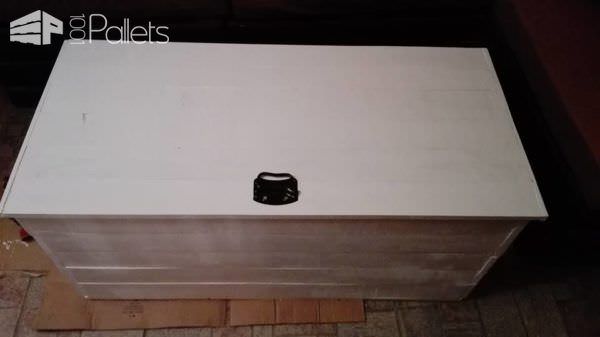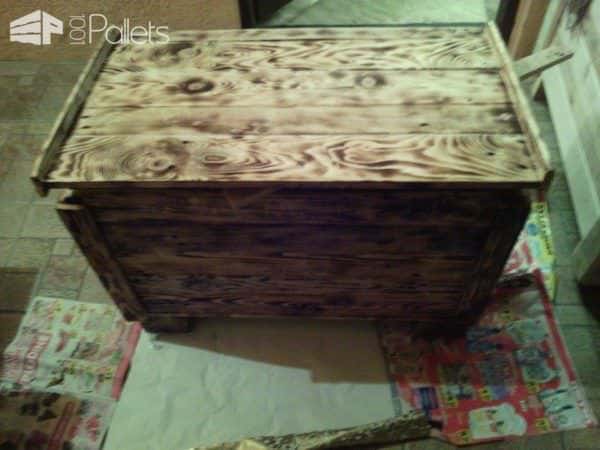 Great ideas, and lots of variety! Thanks for sharing! Wouldn't this look great in a Man Cave?