I assembled our new Tin-Topped Pallet Kindling Box using new 2×4″ boards for the frame. These were the only boards we had to purchase for the project. The dimensions are 40″ high, 24″ wide and 36″tall. If I had to do it over, I would have made it a little shorter, but I was working off dimensions from my husband, so it is a bit tall! I used pallet wood because weathered wood is hard to find anywhere else!
Build an attractive and practical storage bin: A Tin-Topped Pallet Kindling Box!
First, I built the frame and assembled it with screws. Then I had to start taking apart the pallets. I began by trying to pry the boards up but then quickly decided to cut the outside of the boards with a circular saw and then pry up the middle. It saves a lot of time to do this, and you would likely cut off the ends anyway. I sanded all the boards and then started to match them up for each side. Once I had the boards picked out, I attached them to the frame with a finish nailer and a pneumatic nail gun so I could hide the nails. I coated the whole thing in one coat of Penofin Clear Penetrating Oil Finish because I wanted to protect it and bring out the colors in the wood. Finally, I made a hinged top with leftover corrugated metal, attached to a 1 x 2″ frame. It is a beautiful way to hide firewood, and the colors in the pallet wood are remarkable!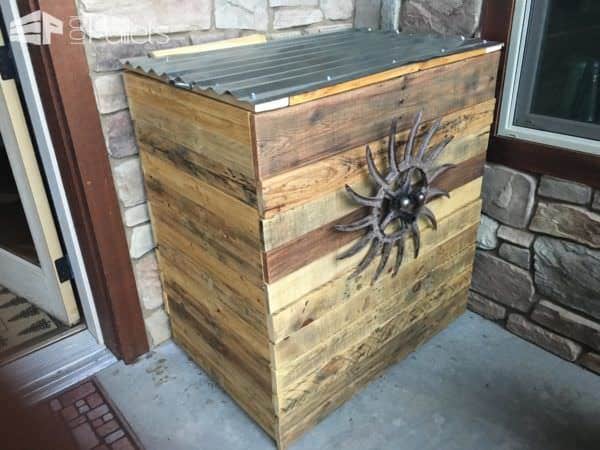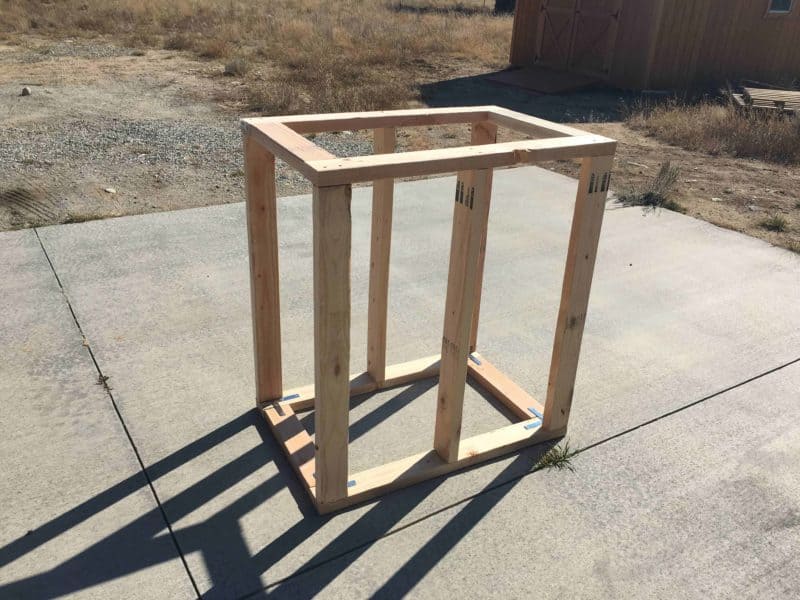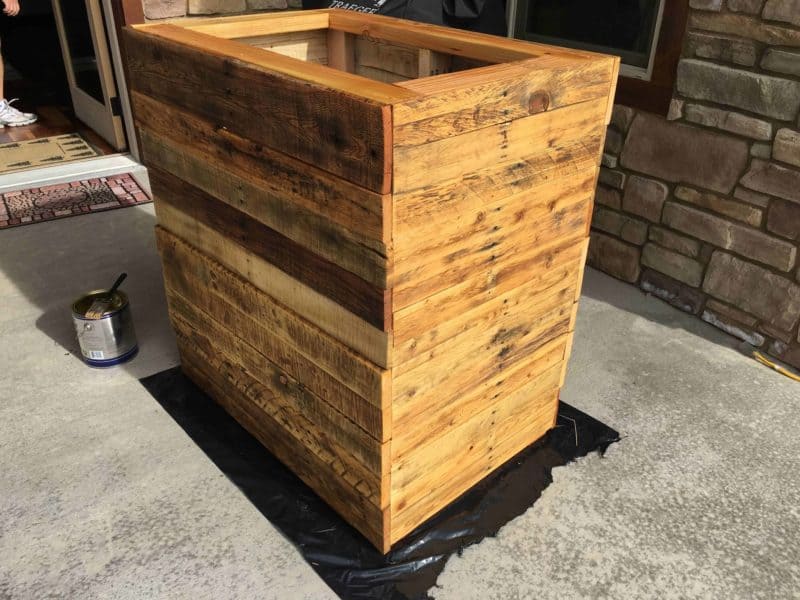 Learn how to make a pallet sign for your home!