Here's a super-simple project you can make with scrap pallet pieces. Pallet Wood Sugar Packet Holders! Clever design and a fun gift for family or friends!
Una cosa molto semplice da fare …. Un porta bustine da zucchero fatto con piccoli scarti di pallets.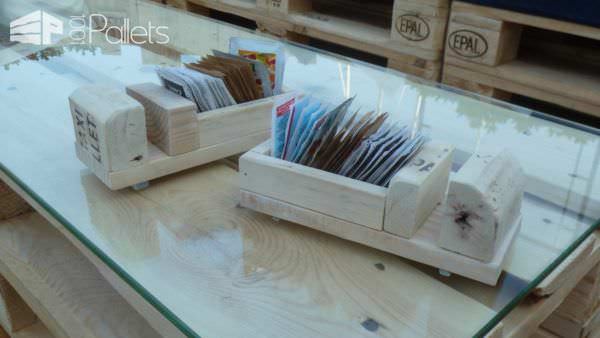 Here's more design ideas for 0rganizer boxes.