I made this Pallet Dovecote Birdhouse from plywood and pallet wood to make it look rustic. Cutting the angles for the roof took time but I am happy with the outcome. The post is a treated pine with pallet timber nailed to the exterior.
Give the birds a great place to roost with this gorgeous Pallet Dovecote Birdhouse!
The octagonal shape is a classic shape for these raised birdhouses. Dovecotes frequently house domesticated pigeons or doves, but this would be an amazing wild birdhouse too! Be sure to use heat-treated wood for bird health!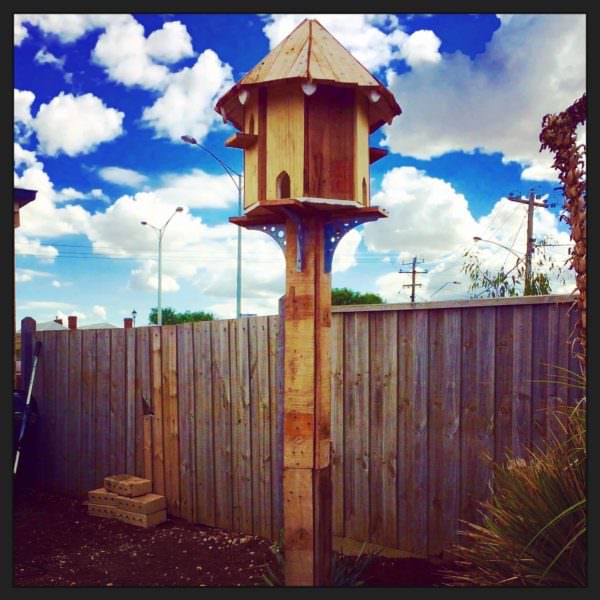 Here are more ideas for your Garden!