Where do you put those extra holiday presents? This project is an ideal solution! Add a Multi-purpose Pallet Cabinet and get lots of convenient shelving as well as an attractive TV stand, A/V cabinet, or more!
This Multi-purpose Pallet Cabinet makes a beautiful sideboard or buffet, too! It's perfect for every room of the house!
Get more hobby or craft room storage, or a convenient place for the kids to put their things after school. A flexible, classic design like this cabinet is a budget-friendly storage solution indoors or outdoors!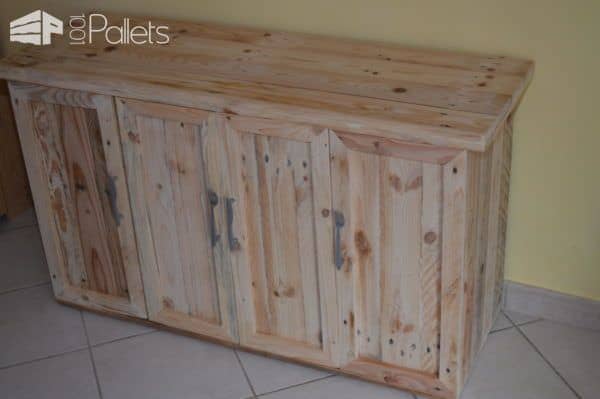 Turn dandelions into artwork! Learn six easy ways to cut glass bottles!