I made this Kids Pallet Adirondack Chairs/Table Set using just two pallets. They measure approximately 42″ long x 14″ wide x 24″ tall. I angled the seat and seatback slightly so that they're very comfortable. The table in between is a great place for kids to put their drinks or food plates, or even play games.
This Kids Pallet Adirondack Chairs/Table Set would be great for parties -give them their own special backyard set too!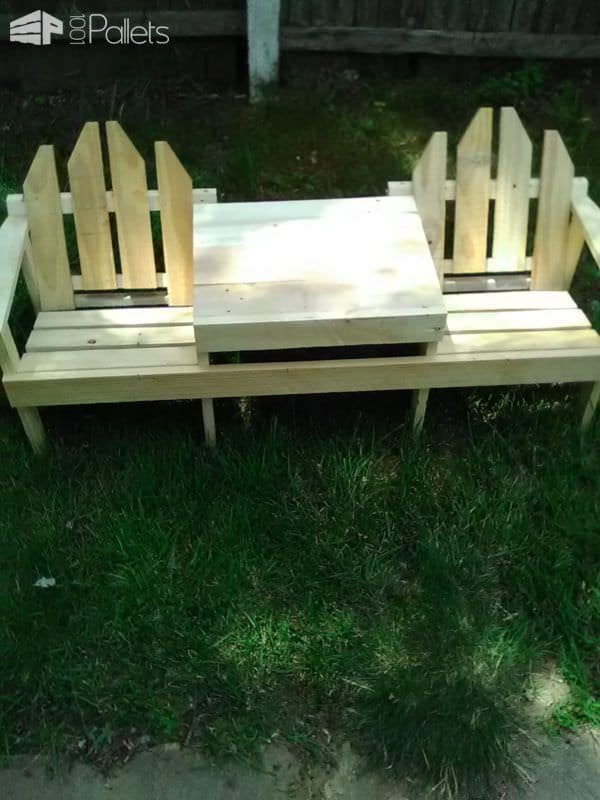 Editor's Note: Although there were no plans submitted for this idea, you can find an adult-sized version here. If you need more kid-friendly seating, check out these cute little Pallet Armchairs!