I've created some Halloween Jack O'Lanterns using repurposed pallet wood. A family of 4 Jack O'Lanterns is entertaining to build and have! Happy Halloween :)
Materials & tools needed :
Sanding Tool
Hammer
Measuring Tape
Nails
Handsaw or Chop-saw
Knife
Pliers
Pencil
and paint of your choice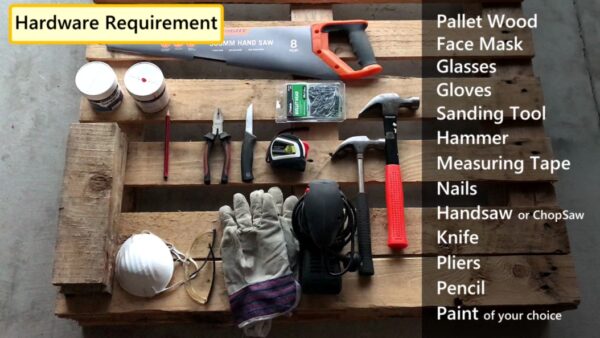 Dismantling the pallet
Using two hammers, I am dismantling the pallet. The goal is to reuse all the nails used in building this pallet to use them again in making my Jack O'Lanterns. You can check several methods to dismantle pallets in this article.
Sanding the pallet
Let start the project by sanding the pallet boards to give them a nice and smooth texture.
Cutting the pallets planks
Then using either a chop-saw or a hand-saw, cut all the pallet planks needed for this project. Of course, it depends on you how tall you want your Jack O'Lanterns to be, so I am not providing any measurements here.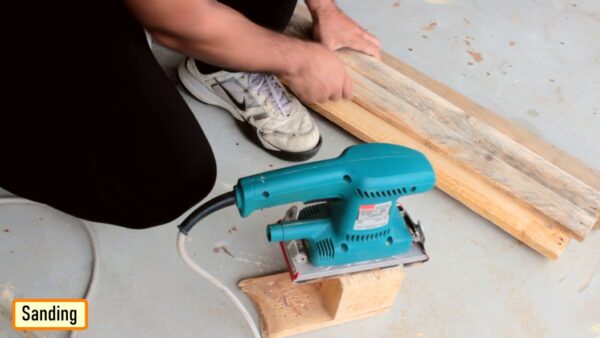 Assembling the Lanterns
Once all the sides are ready, it's time to join them all together. Using wood glue, join all the sides. My clamps are way too small, so I am using a paver to apply the pressure.
Painting
I applied orange color to the lantern's body and black paint to the stems of the lantern. It's up to you for the colors :)
Now, it's time to paint the scary faces on the lanterns, use your imagination and make them as frightening as you can.
Boom, So this is how the final setup looks like.