Not a long time ago I decided to bring my PC from Poland to Malta. It just feels much easier to work with a bigger screen than on the small laptop. So my parcel is on the way, but there is one more thing to think about – I need a place to work! I solved the problem by making an easy pallet desk.
Create an attractive, multi-purpose easy pallet desk that also doubles as a kid's art desk!
You need less than two pallets to make this. If you have leftover pallet blocks and some stringer boards, this project is a perfect way to upcycle!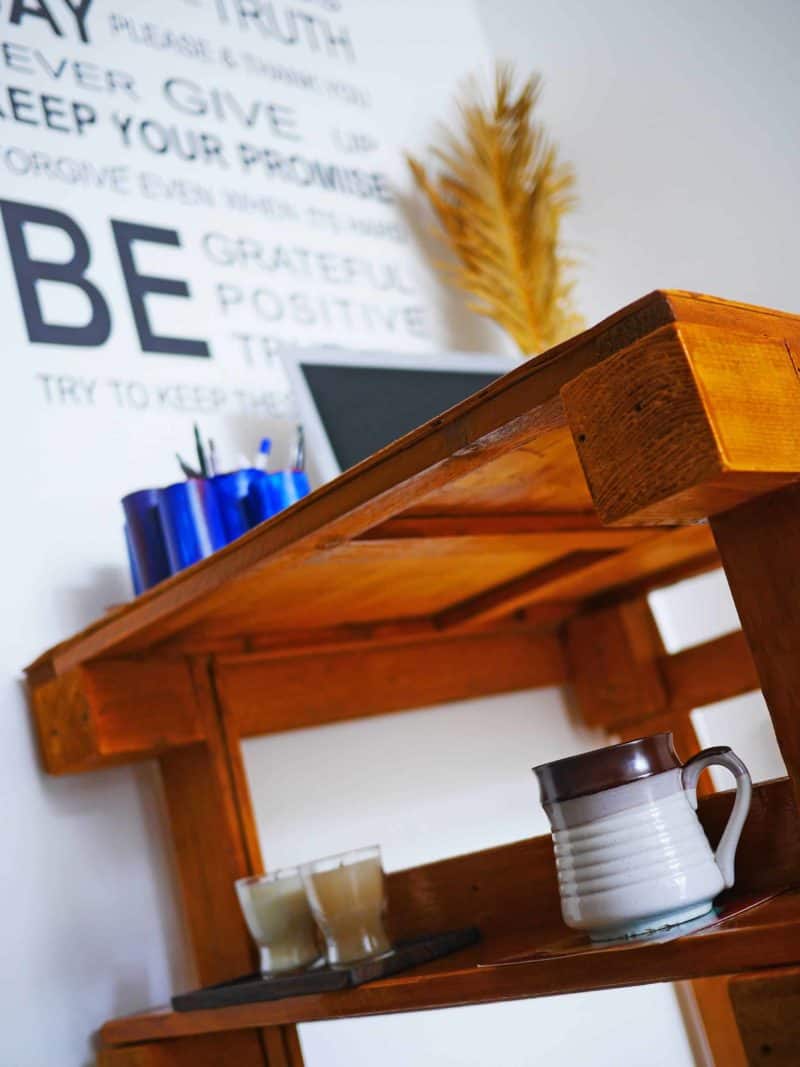 Combine old pallets and old headboards to create an adorable Pallet Garden Bench. Find 10 last-minute upcycled Christmas Decor & Gift ideas!