I needed a cabinet to hold all my stain, lacquer, brushes, bench cookies, rags and cup containers. I wanted them all in one location and easily accessible. So, I built this Recycled Wood Finishing Station. Additionally, I used a recycled plastic lid for the cup dispenser diaphragm.
Editor's note: Although this is NOT a pallet-based project, we felt it was worthy of sharing because many crafters do use many types of finishes and supplies, and this would be an easy way to organize your work area – to make more excellent pallet crafts, of course!
Check out my DIY Video Tutorial and make your own Recycled Wood Finishing Station
Get your woodworking areas organized, and have everything easily visible and at hand. You could also enclose it if you prefer to have a cabinet look. However, I wanted to have everything visible and avoid putting stain-covered hands on cabinet pulls. When things are neat and organized, I don't mind seeing them and having them easily accessible if I need another brush, cup, or paint puck.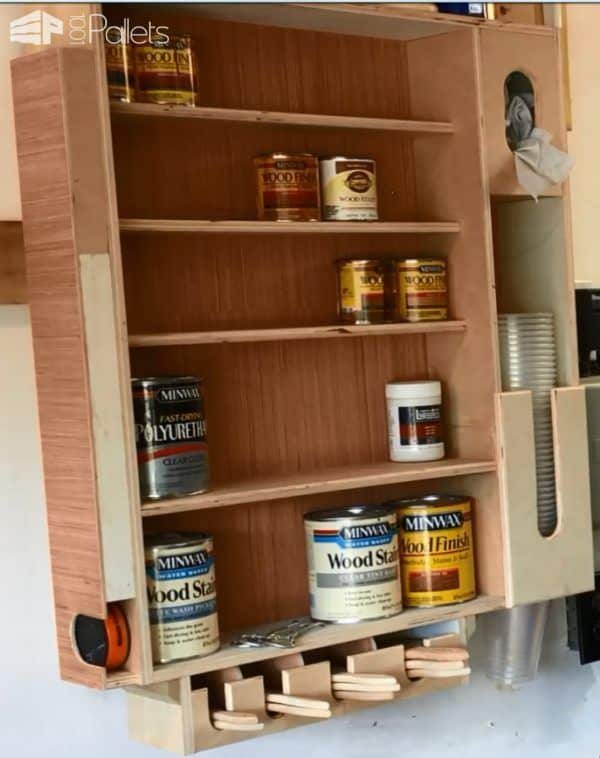 For another fun upcycling idea, check out this Binary Coffee Table. Speaking of Finishes…