Make the Perfect Pallet Pumpkins with this DIY Video Tutorial presented by Dark Horse Woodworking. These stylish pumpkins with curly wire leaf vines are an excellent way to welcome in fall!
Create a set of Perfect Pallet Pumpkins by watching the how-to video provided by Dark Horse Woodworking (DHWW)!
The charred edges create interest and depth. The paint has been lightly sanded to give a rustic appearance. Add leaves and curled wire for a cute, creative touch.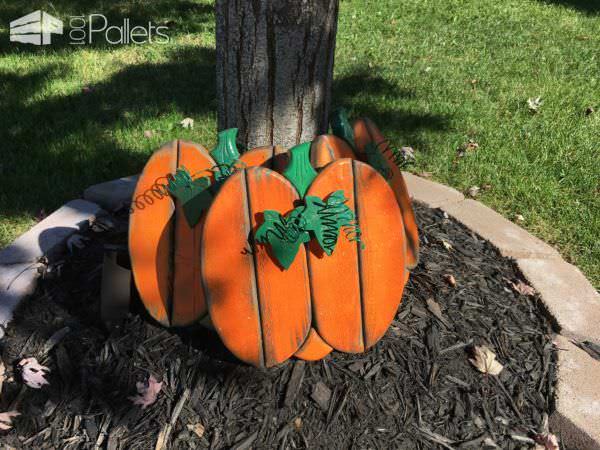 Since you have the blowtorch out anyways, make a Burned Pallet Headboard!  Make toilet paper bat buddies as a fun family project!