My girlfriend had a 1950's style side table that she loved. After some assaults on the part of the children, The furniture was worse for wear. Before the original piece was utterly demolished, it was put away. To replace it, I decided to create a  Chic Pallet Side Table. The construction was simple in itself; the only challenge was to taper the legs from top to bottom without a band saw.
Learn to make a Chic Pallet Side Table with our DIY Video Tutorial!
After a little thought and the creation of a jig for the table saw this problem was solved. I did want to make a change. Typical 1950's table tops weren't what I wanted. I decided to modernize everything, with a black frame and a clear-coated natural wood top.  After a few hours of woodworking, here is the result.
Table d'appoint en palettes – my Chic Pallet Side Table:
Ma compagne avait une table d'appoint de style "années 50" qu'elle aimait beaucoup. Après quelques assauts de la part des enfants, elle avait moins fière allure. Avant que la table originale ne se fasse complètement démolir, elle a été mise de côté. Pour la remplacer, j'ai décidé de créer la table que je présente ici.

La construction était simple en soit, le seul challenge était de réussir à couper les pieds en biais ( pour qu'il soit plus fin en bas qu'en haut) sans scie a ruban. Après une petite réflexion et la création d'un "JIG" pour la scie sur table ce problème était réglé. L'autre petit chose qui m'embêtait était qu'une table des années 50, a une tête d'époque et j'avais envie de moderniser le tout, d'ou les pieds en noir et le plateaux en clair. Après quelques heures de bricolage, voici le résultat.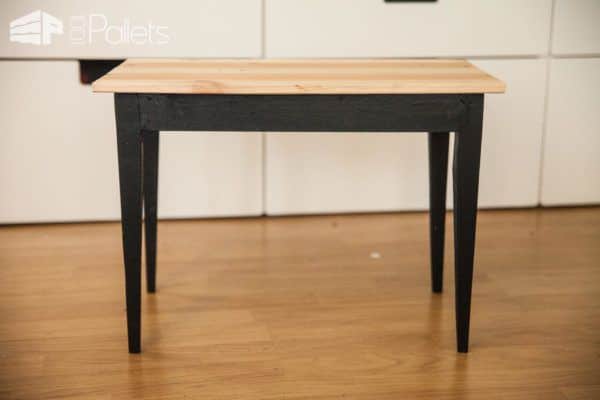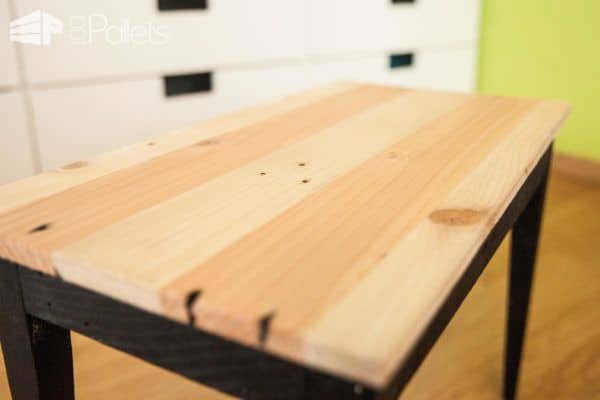 Turn those leftover blocks into amazing art pieces! You will not believe these Sci-Fi inspired outdoor fire pits and wood stoves!