Summer season is here, and some of you thought it would be great to spend the whole warm summer day on the water. It seems like these young guys turned your dreams into action… building a portable pontoon using old pallets and old blue drums. After a few working days, the pontoon was ready to go… The main steps here below and the full story (36 pics) here.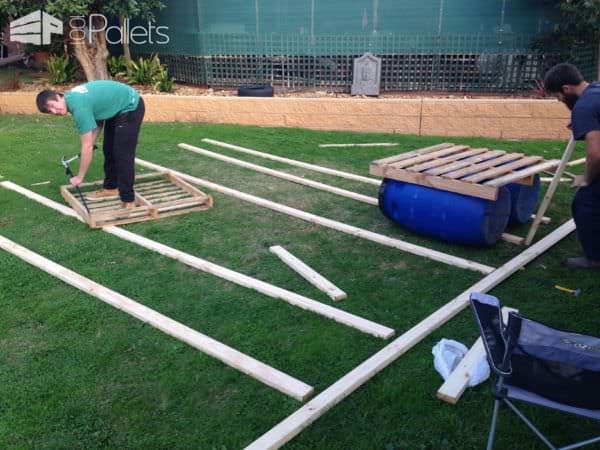 We started by taking the boards of bottoms of 8 pallets.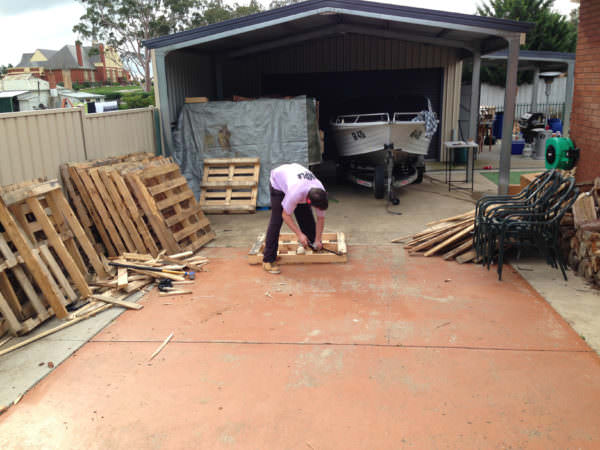 We broke up the rest of pallets to use as decking for the pontoon, as well as removing all old nails.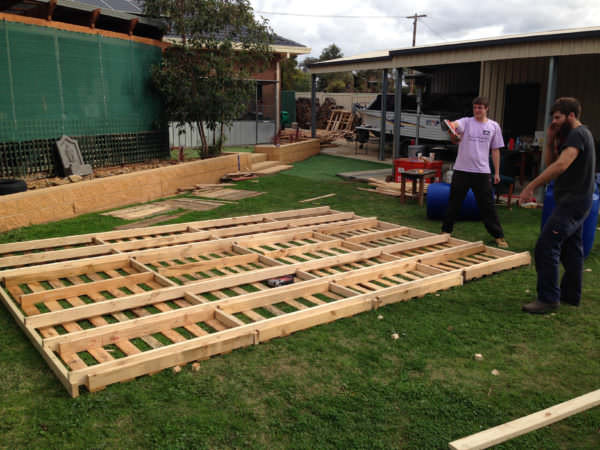 We then nailed the support beams to these pallets and cut some notches out of them so the crossbeams would sit in and under the decking.
We used some cheap $3 ratchet tie downs to tie the barrels to the pallets; it took a few times to get right, but once we figured out the right way, it was solid as.
There was no way to put pallets for the middle deck, so we just made out own pallets by screwing the decking boards to 4 of the middle parts of the pallet. This worked just fine.
Loaded up and ready to go. First test in the local reservoir
She floats. Pop the champagne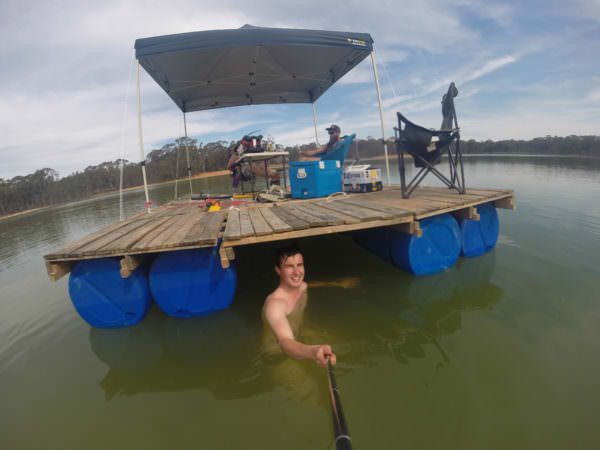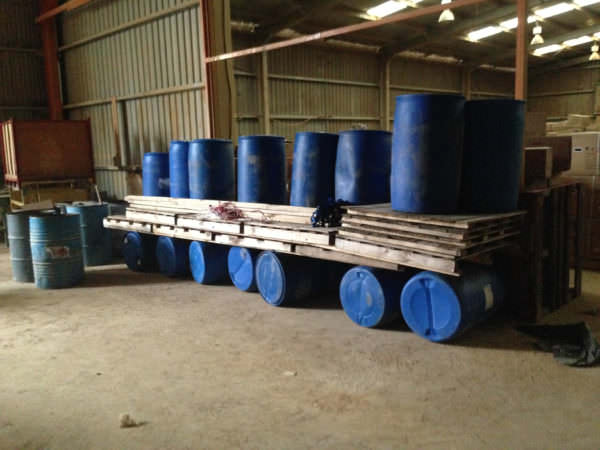 Stored & ready for next time.