Help the kids organize their desk AND have fun at the same time! This adorable video tutorial will show you how to make an Easy Pallet Pencil Box perfect for a kid's desk! <3
A great idea for the kids to build: An Easy Pallet Pencil Box to organize a kid's work area
I coordinated with my daughter Isabelle to make a wood pencil box. Given that my skills are quite low in this department, I sourced and cut the wood. I let my expert take care of the rest. You'll need approximately two pallet boards, depending on the size you want to build.  The sides are attached together and to the bottom with simple butt-joints and wood glue. A terrific project to do with your kids – let them do it for themselves!
Enjoy the next generation of pallet crafter!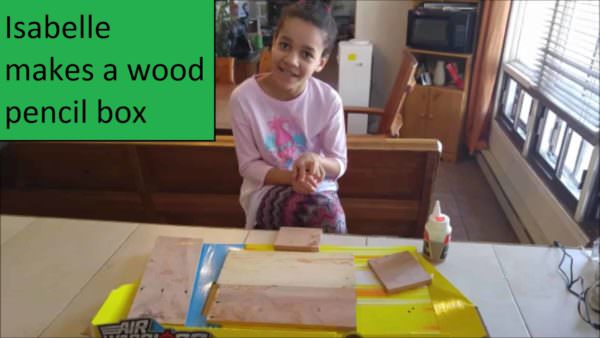 Here's an idea for an easy Folding Lap Table!