Our daughter bought some bed linen featuring a stag motif. On the packaging was a picture of a log cabin room that she adored. We decided to re-create a log cabin feel bedroom. This Cabin-Inspired Kingsize Pallet Bed was made entirely from reclaimed pallets and finished off with some copper plumbing tubing. We added some rope lights for a fun effect.
Make your own Cabin-Inspired Kingsize Pallet Bed
The headboard was so big that it covered the wall switches and plug sockets, so we relocated those into the bed. We also added a modern four gang USB charging plug but discretely hid it in the recess. To add a little more character, we added a couple of copper rails, one in the recess and one at the foot of the bed. To go with these, we used a thicker copper pipe to make a couple of bedside lights.
To add a little finishing touch, and to complement the copper tubing, I restored and old plumber's blowtorch and wired it up to become a 'blow lamp.' The bed is modular so can easily be dismantled and moved (still heavy though).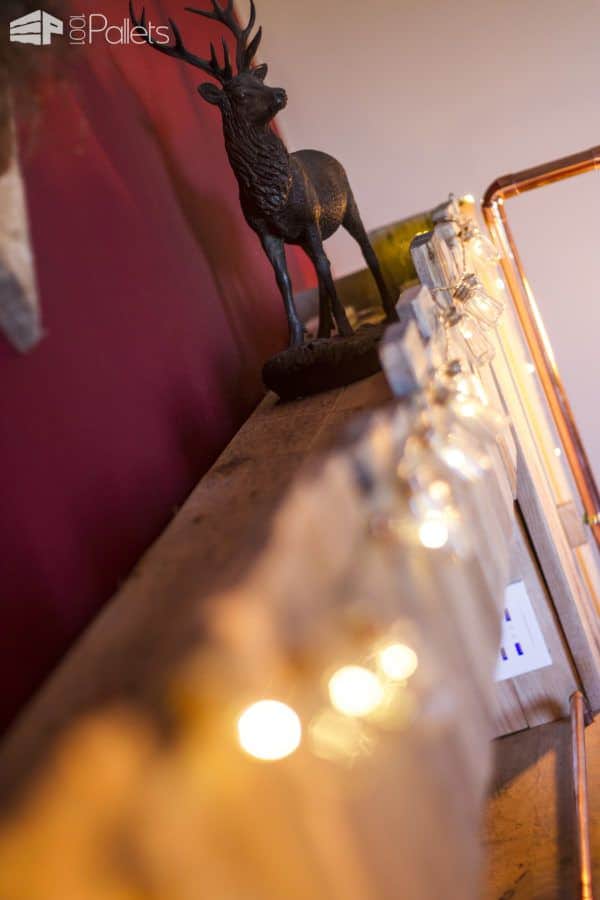 Now all you need are a couple of Pallet End Tables to go with this beautiful bed!