I made four totally different Pallet Tealight Holders by making different edge designs, using different natural materials, and different shelf combinations.
Pallet Tealight Holders:
I made these by joining five boards together by using two boards as cleats top and bottom. I cut an arch shape from the back using a jigsaw. Next, I made random shapes along the top edges for visual interest. I used a small round over bit and router on two of the units to smooth over the edges and add a bit of finesse. Then I made the shelves from the thicker pallet timber. I used thin slices of a small tree trunk cut with my chainsaw. The tree branches were cut from the remains of a dead tree from the garden! I cut them, so they look as if they are coming through the shelves.
Pallet Tealight Holders – Finishing Touches:
Finally, I sanded all of the boards smooth, so the wood looked like driftwood. I stained them the way I liked, but have fun making them the way you want. I cleaned the tree limbs with a wire brush.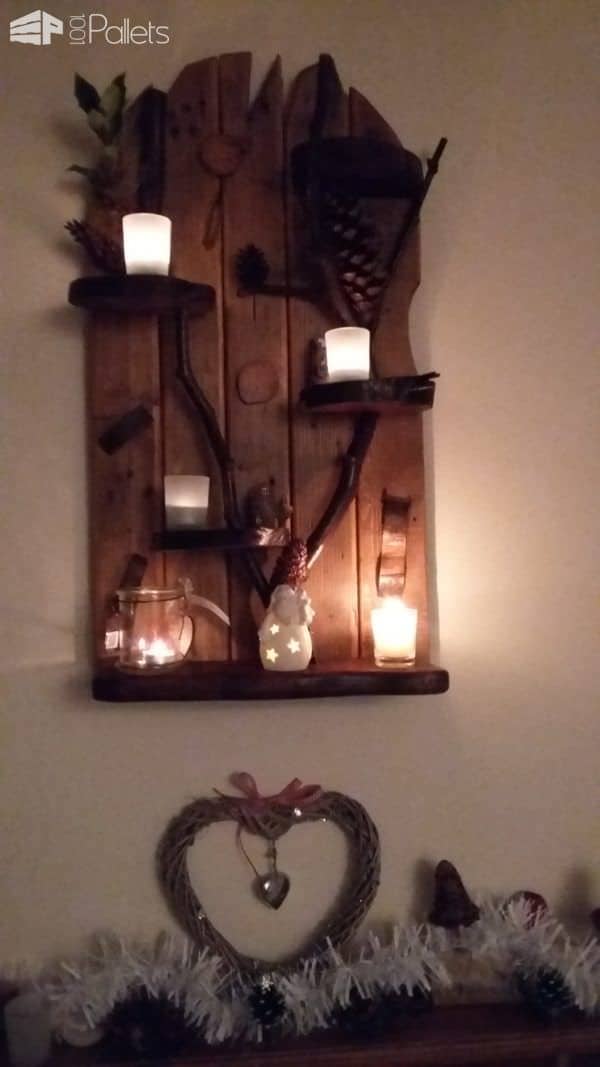 Creative incorporation of natural materials as functional and decorative touches! How about a set of Shelves to go with this decorative piece?