I tend to make up my designs as I go along, and did it with this Painted Pallet Shelving Unit too! This built-in unit holds lots of mementos and adorable avian statuettes to make our room cheery and customized!
Painted Pallet Shelving Unit:
First, I started with three shelves that I supported in the center by gallows brackets at the top and bottom. Then, I finished it off with pallet borders that I stenciled with bird images and waxed it all to protect it. Finally, I moved my little bird statues in, and I think they like their proud placement. We enjoy looking at our hand-made creation too!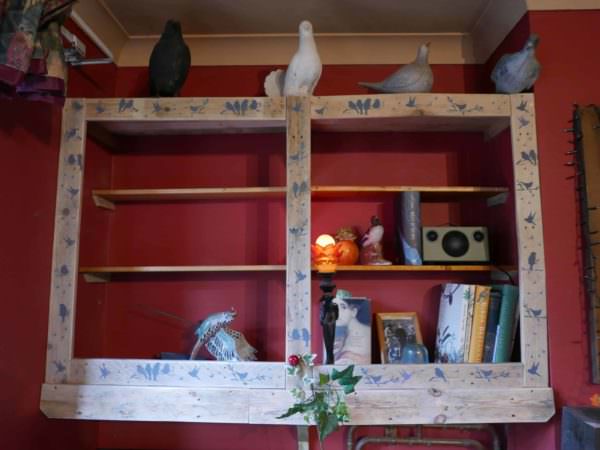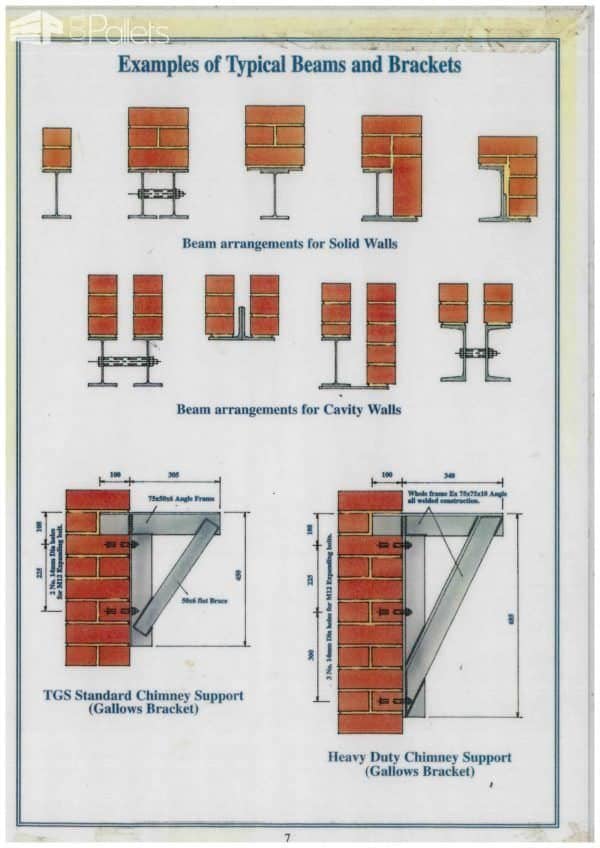 Wonderful idea to customize a nook or area in your home! Nicely done!  Now for more inspiration – check out this Pallet Table!