I made this handy Corner Pallet Cupboard and Bookshelf from two pallets. I built them in an old, rustic building so the look is perfect! However, being an old building, I had to scribe the edges in order to make a snug fit.
Make use of even the smallest corner spaces with an idea like this Corner Pallet Cupboard and Bookshelf!
The cabinet has a hinged door and a shelf has been installed inside. I assembled everything using Phillips screws and wood glue. I sanded everything with a combination of an angle grinder, orbital sander and hand sanding. The finish is 'Antique pine' Briwax. The pictures below provide a fairly clear idea of how I built the structures.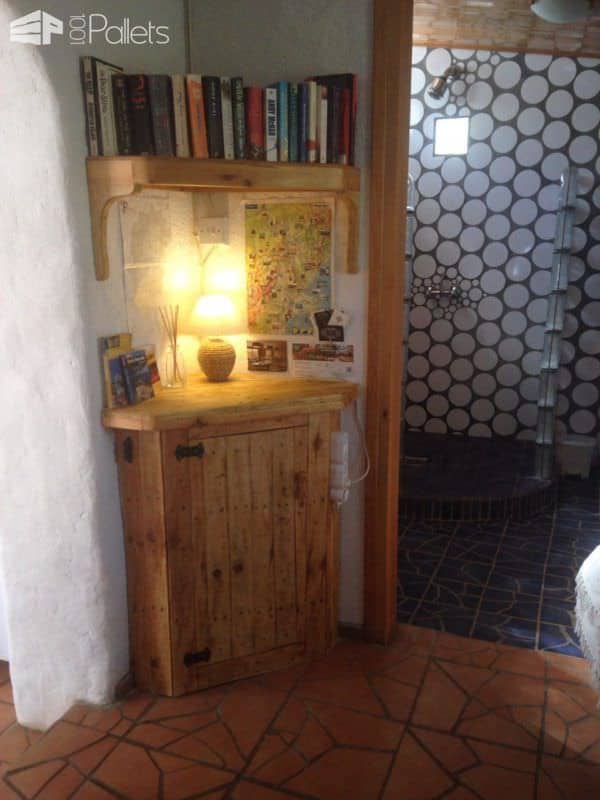 Here's another way to use pallets to create a cabinet or to hide boring storage – this Aquarium Storage Unit!