"I'm bored! There's nothing to do," you hear, despite the cool toys wall-to-wall in the kid's rooms. Solve that problem while getting them some fresh air with these 10 Kid-Friendly Pallet Projects to make summer fun! Be sure to supervise the children with any power tools, chemicals and proper use of safety equipment.
Put those phones down; have family fun with these Kid-Friendly Pallet Projects that are perfect for parties, too!
How about a set of Pallet Stringer Stilts? These would take very little effort to make. Use a jigsaw or band saw. DEFINITELY be sure to supervise the older kids and do the cutting for the younger kids, please.

How about a DIY Tic-Tac-Toe game? You don't even have to make the fancy box! You could just simply fabric paint the board onto an old towel!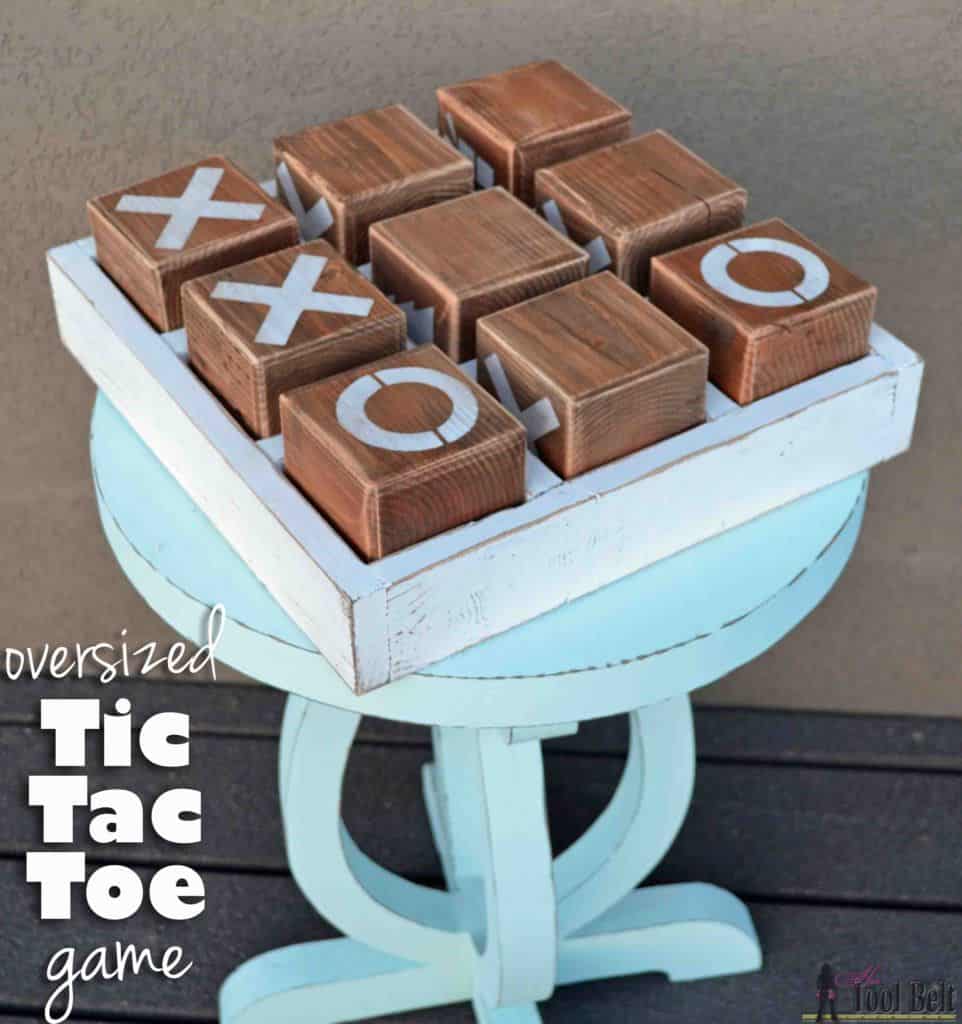 Make a yard Jenga-style game – Kid-Friendly Pallet Projects that even the adults will love! Another project perfect for those stringer boards – and they're naturally irregular to start with!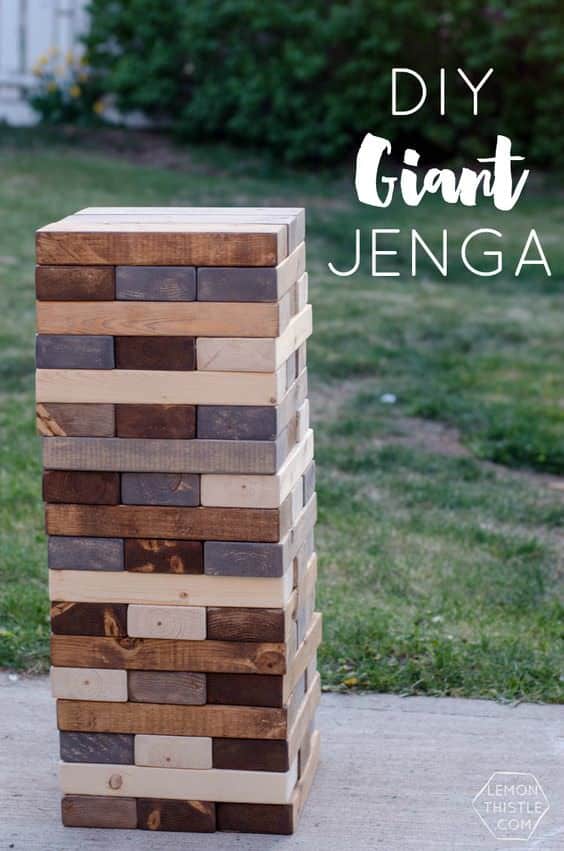 Make a giant Kerplunk game! This would be great for parties, too!
Outdoor Yard Dice are fun and educational when they have to add the totals – truly Kid-Friendly Pallet Projects!
Giant Outdoor Dominoes are beautiful and fun! And Kid-Friendly Pallet Projects like these are great for the adults when the kids go to bed!
Giant Scrabble Tiles will keep them sharp on spelling and vocabulary over the summer!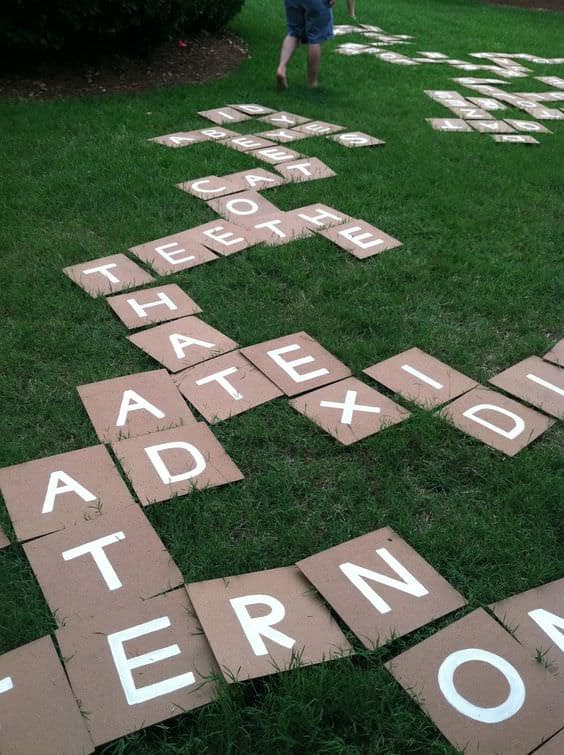 Or, Outdoor Boggle!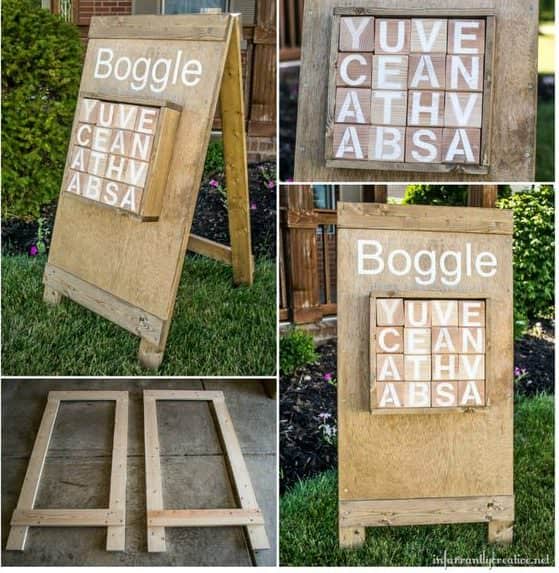 Now, this is a great example of Kid-Friendly Pallet Projects! Make a classic Wooden Birdhouse and teach them a little about nature!

Make a Tennis-Ball Toss Game!
Save money for the holidays and make Outdoor Yardzee Game sets for gifts! Elevate them by drilling and using wood plugs and copper inlay!