I made this little Baby Doll Pallet Highchair using all pallet wood (heat-treated only). It measures 9″tall, 6″ wide, and 4″ deep. I used 1″ x 2″ pallet boards to create this project. It is all held together with 1.5″ screws.
Make an adorable little Pallet Highchair for your kids to play with too!
This project was pretty simple and only took me about 2 hours to make. I cut the side pieces to angle the front legs out. This creates a bit more stability. I sanded everything well, and haven't decided if I want to paint this or seal it. A fun option is to let your child paint it with water-based hobby paints. Seal in their artwork with a clear polyurethane for durability.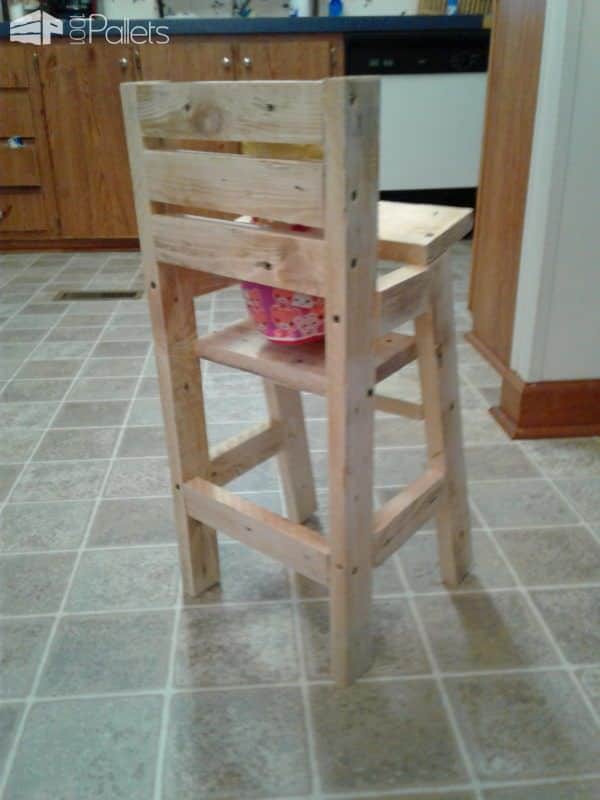 Here's another fun project for kids – a Pallet Car that doubles as a Toy Box!