Walkways and access ramps are a necessary part of a home, but they don't have to be drab. With a little creativity and a few pallets, make a Vertical Pallet Garden Railing to beautify these functional spaces!
Bring nature close to your walkways with this excellent idea for a pallet garden railing!
First, collect several pallets. We needed five for our project. We removed the bottom deck boards and sanded down the surfaces. Next, we applied two coats of UV-resistant varnish. To affix them to the access ramp, I put boards on both sides of the walkway curb and created a U-shaped clamp, attaching it with nails. The outer side of the railing has longer boards to provide a bit of stability. I staggered them and adjusted for height as the ramp descended.  I attached the pallets to one another with scrap pieces that I trimmed off. The fun part was adding various planters and using the railing for climbing vines.
You could also turn the railings into planters with the vertical planter ideas found on 1001pallets.
Update your entrances with a beautiful Pallet Garden Railing!
Rampe/Jardin: Après avoir récupéré diverses palettes, j'ai commencer par poncer puis appliquer 2 couches de lazures. Pour les fixer à la rampe d'accès, j'ai démonté la planche du bas et utilisé marteau et clous pour les encastrés sur le rebords. Enfin, je les ai coupés de tailles différentes afin de faire un dégradé.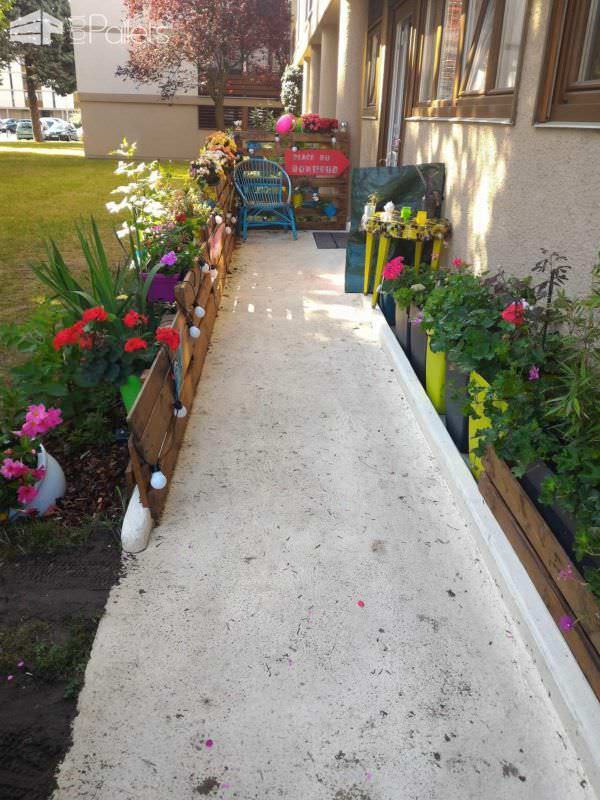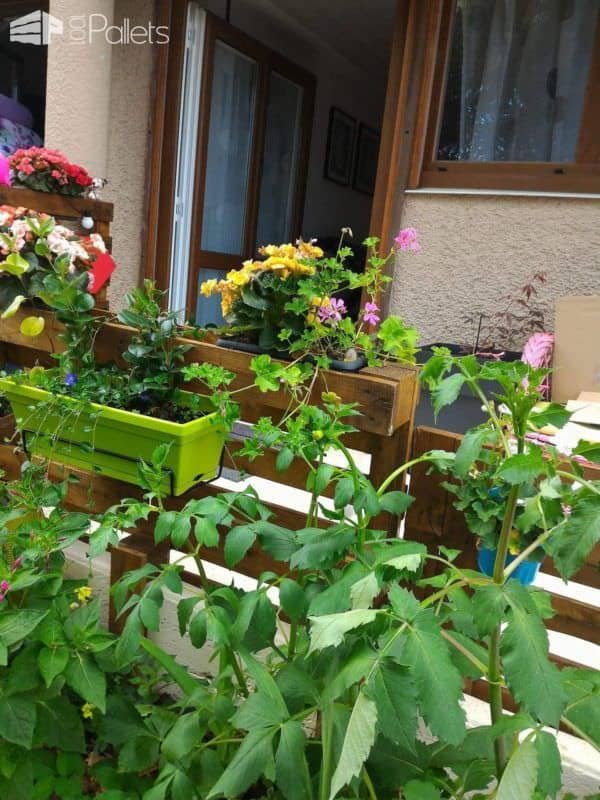 Have even more fun and make some Whimsical Garden Art!