This set of Pallet Stairways is perfect for your grand entrance to a family gathering! I used seventeen pallets to create the stairs and the expanding landing. These stairs are sturdy and attractive for both modern and rustic styles while saving money and the landfill.
Build gorgeous Pallet Stairways as a creative approach to your indoor decor.
Editor's note: Be sure to check with your local planning department. Many communities have specific requirements for stairways. 
Tout en palette et solidement fixé au mur. Un accès à la mezzanine moderne, écologique et pas chère!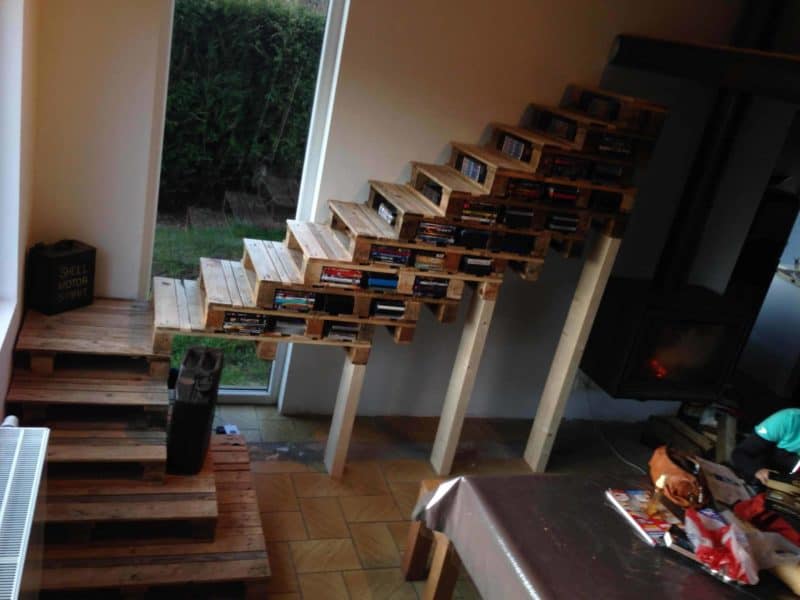 Turn an old chop saw blade into a clock!