I made this Mixed Tones Rustic Pallet Shelf from a few pieces of really old weathered pallet wood and a few newer pieces.
Mixed Tones Rustic Pallet Shelf:
I cut the pallet wood in odd sizes. Next, I assembled it and held it together with two backboard pieces nailed together. I used screws to mount the shelf from behind. Any stain could be used on a few pieces to add color to the shelf or to recreate that weathered look if you wanted.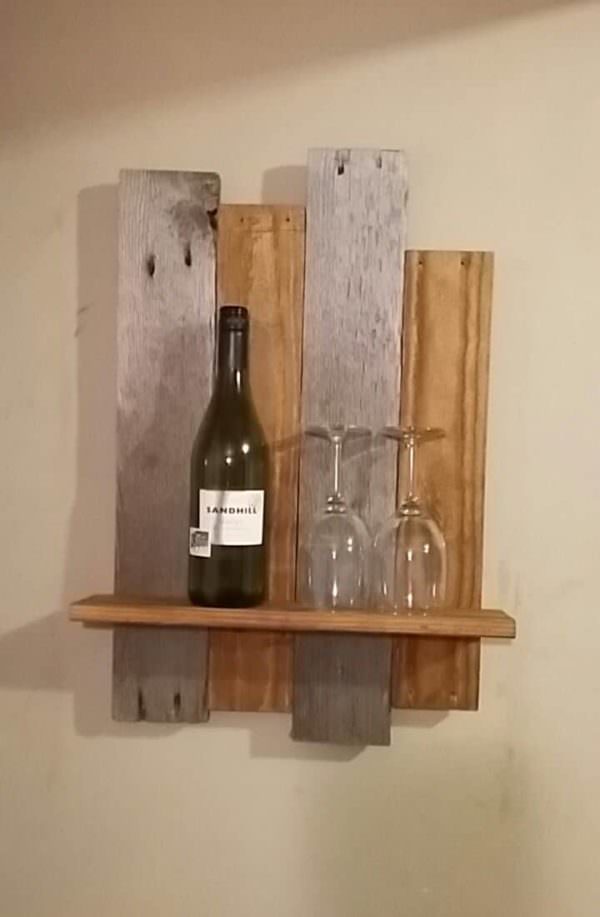 Nicely done shelf! Easy projects are great! Here's another great idea for you!