Here are a variety of Raised Pallet Garden Beds to inspire your springtime plantings! Make them as tall as you want, and size them to fit your yard. Need a cover to keep pests out? Make a top frame and use up some scrap chicken wire or mesh.
We want to see your Raised Pallet Garden Beds! Great fun for the kids, too!
These planter beds can be adapted for flower beds or decorative planting beds as well. For taller beds, use leftover stringers as stakes to reinforce the sides.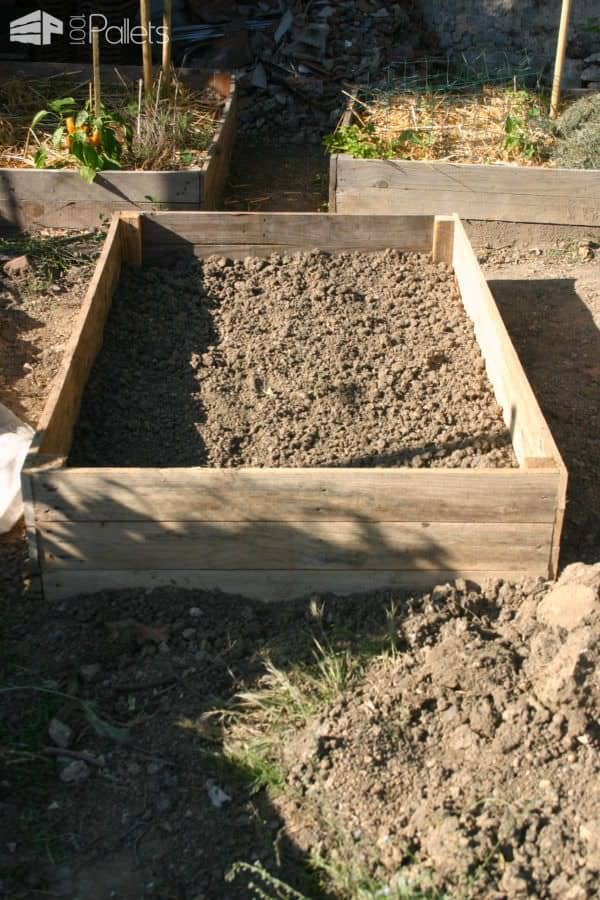 With these great garden beds, you may need a Garden Shower!