I constructed this Pallet Sun Lounger from an oversized plasterboard pallet, plus some scrap 2×4″ pieces to create the legs. Additionally, I used two hinges for the adjustable headrest.
Enjoy your outdoor living areas and do some relaxing on a fast, fun Pallet Sun Lounger!
First, I cut four center pallet boards where I wanted the headrest to hinge. I attached scrap pieces to the back to stabilize and create the headboard piece.  Then, I added hinges to incline the back and made notches along the inner sides to keep the various incline positions. I added legs and will finish it by placing decking planks all around the edges.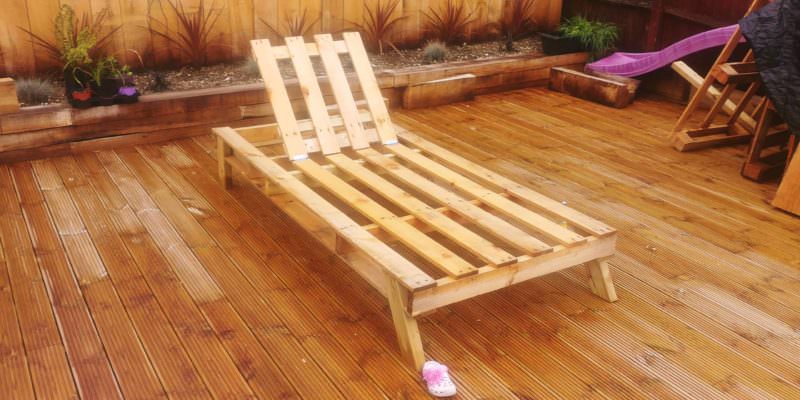 Add an excellent Swing Rest Chair to your outdoor living areas too!  Or, make a Pallet Couch & Endtable Combo!