I have been making these Pallet Viking Chairs for a while and really enjoy them a lot. They're much more comfortable to sit in and are more attractive than a recliner-style seat. Plus, they're easy to move!
Make yourself a set of these Pallet Viking Chairs – they're great for party seating, outdoor living areas, and more!
First, I broke down the pallets and sanded them with a belt sander. Next, I glued, screwed, fitted with dowels and clamped together. The back pieces are full 48″ lengths of pallet wood, and the seat part is 42″ long with the hole at 12″ from the floor.  The Seat back and seat area width is roughly 11 – 12″. I finished the chairs with varying techniques including wood torching, staining, and sealed with an outdoor wood varnish.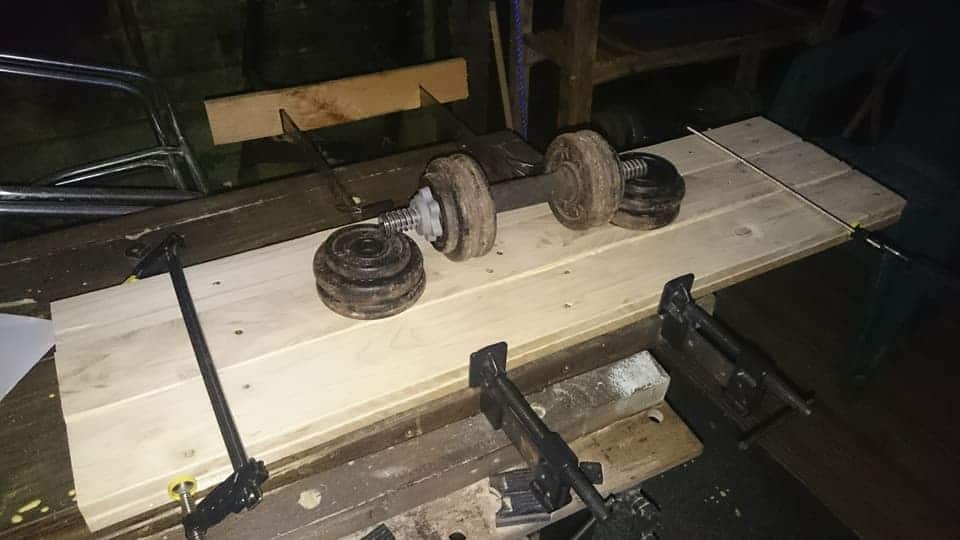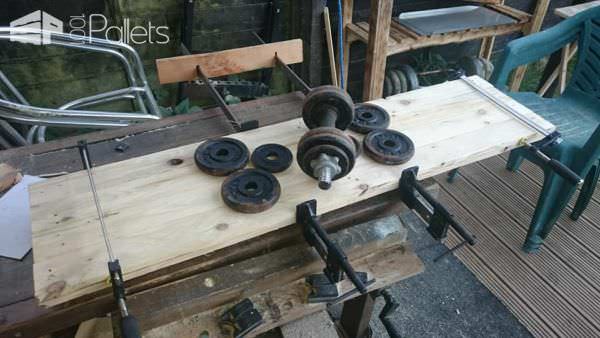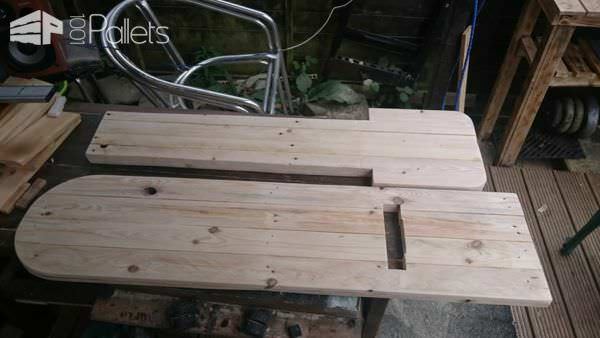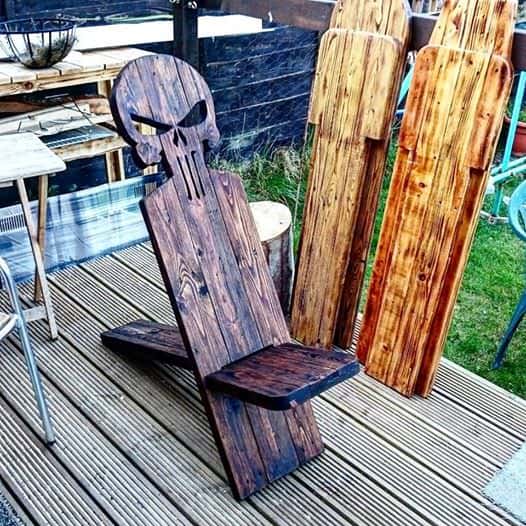 Here's another great idea for outdoor seating with a unique twist like these Pallet Chairs With Game Board Table! Want a unique seating for your man cave? Try this Tires & Chains Rocker!