For my first pallet project, I made this comfortable and practical Pallet Sofa Lounger that features a handy and attractive Stacked End table to hold candles, art pieces, or even that afternoon snack!  The result is not perfect, but the materials I made were not the best. Going forward in the project though, I found some tricks that helped me speed up the times and make them even more beautiful.
This comfortable Pallet Sofa Lounger Features Stacked End Table – a unique approach to add style to your indoor or outdoor living areas!
I made this Pallet Sofa using only two large pallets as the base. I cleaned, sanded, painted and attached them together. Next, I cut the third pallet into three sections, staggering the size. I stacked them on top of one another, aligning one side, and attached them together after sanding and painting.
This creative and attractive Sofa Lounger is a simple idea, starting with three pallets. Use two as the base of the sofa and attach them together. The third, simply cut into three unequal pieces, staggering the sizes smaller. Stack them on top of one another, aligning one edge to create a stepped effect. Attach them together after sanding and painting, and have fun to decorate to your heart's desire.
A comfortable and casual place to kick back, relax or even nap if you so choose, along with adding to the ambiance with some cheery candles, special art objects, and other baubles that make your house a home.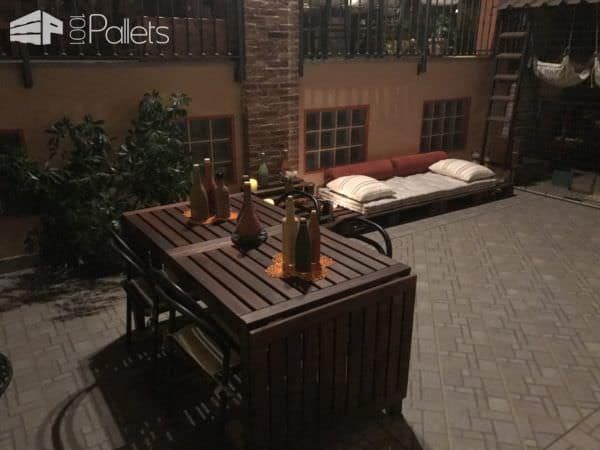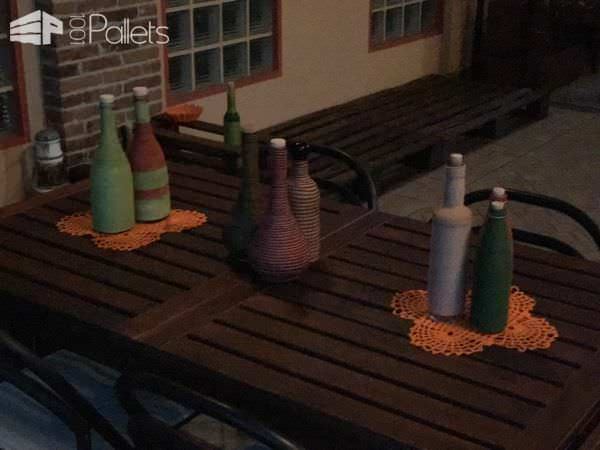 Turn Cinder Blocks into beautiful outdoor seating ideas! Fast and simple! Don't spend a lot of money on a work table – make a Pallet Workbench instead!