This Pallet Baseball Logo Wall Art is 16″ in diameter. I made it all from reclaimed pallet wood. I sanded the pieces with a belt sander then a palm sander. All the pieces were then cut out with a bandsaw, table saw, or scroll saw. Finally, I used latex paint to finish it all up.
Pallet Baseball Logo Wall Art – adorn your man-cave, living room, office, and more and show your team pride!
First, I sanded several pieces and arranged them side-by-side. I glued them together and allowed them to dry, creating two pieces that were similarly sized. Next, I cut out a circle and the team name logo. I painted all the parts, and then glued the logo and the circle onto the baseboard. You can reinforce the piece along the back with strips that can also be used to hang the art on the wall.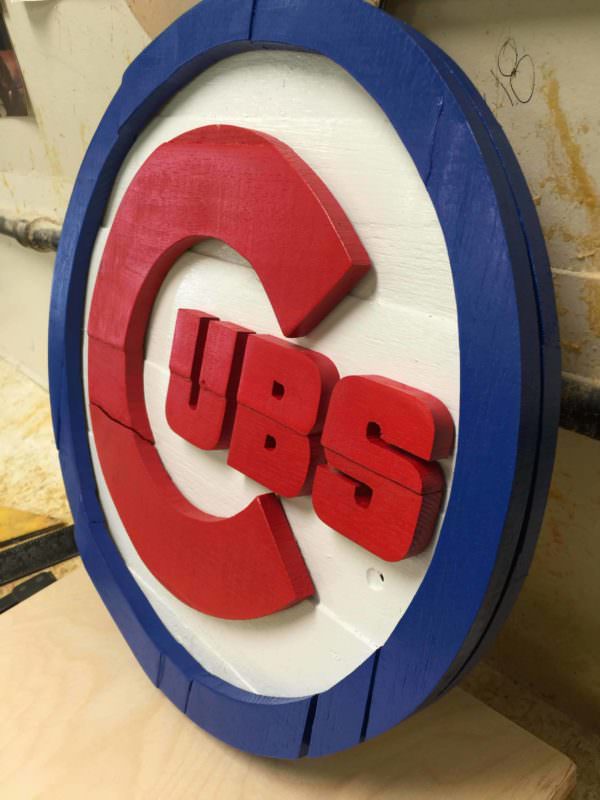 If baseball isn't your thing, then how about Football?