I decided that I wanted to build a two shelf Painted Pallet Potting Bench so started by making the frame. I decided to use some untreated pine as I couldn't find any oversized pallets locally.
Prep your garden for winter or get ready for spring with this attractive Painted Pallet Potting Bench.
I dismantled three pallets after I finished up the frame assembly. I used a reciprocating saw to cut through the nails to preserve as much of the wood as possible. Based on the width of the bench I calculated that I'd need to cut twenty-eight 50cm long pieces (fourteen for each shelf). My tool of choice is a miter saw. A miter saw creates fast, precise cuts. For the end planks, I needed to cut a recess to allow the planks to fit around the legs. I used a coping saw but struggled to get a straight cut.
Installing the finishing touches to my Painted Pallet Potting Bench.
Next, I sanded all the boards after cutting them to length. I used an orbital sander and started with 40 grit paper finishing with 180 grit. Once sanded, I stained using an oil. I painted the frame, and once everything was dry, I screwed the shelf planks into place. Finally, I installed the backboards and decorative hooks.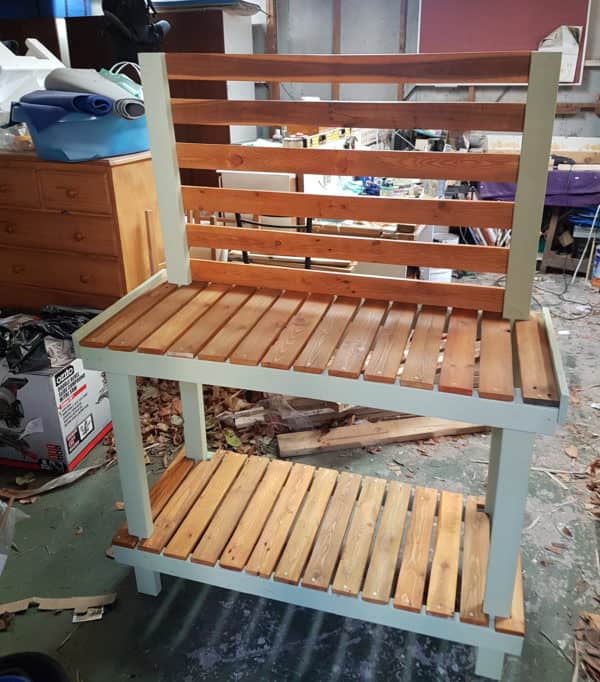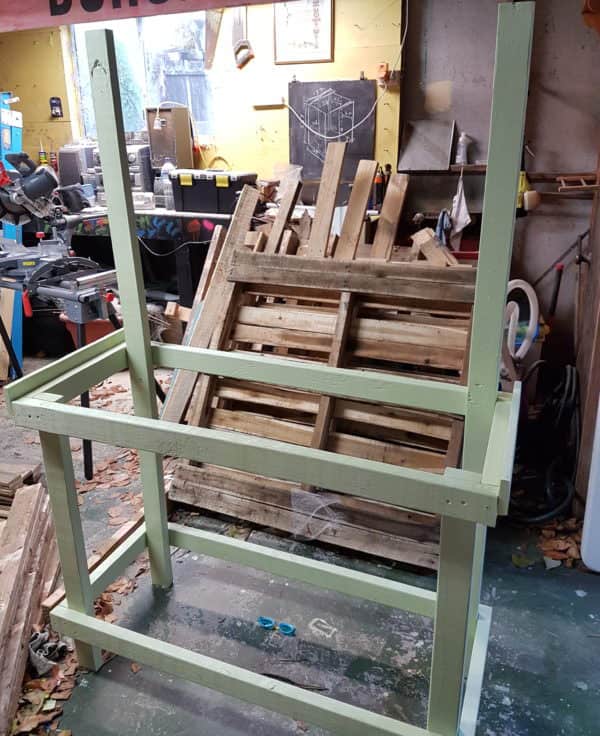 Make a concrete flower pot! Refurbish your old iron and wood bench using pallets!