I made this Navy Pride Pallet Plaque out of old pallets like everything else that I make. I used pine pallet boards to make this, and a stencil to mask out the design for paint steps.
Navy Pride Pallet Plaque – make a plaque to commemorate something special in your world!
This particular pine pallet was especially unsightly and filthy, so I ran it through my planer and jointer. This made the wood smooth so the paint could be applied easily. Additionally, the jointer made it so the pieces would hold together tightly when I glued everything together. After that, I slowly cut it out using a jigsaw with a blade that was designed for curves. Then I added some support pieces to the back of it that I got from an oak pallet to increase its durability. I used acrylic hobby/craft paint for the white and black parts and sprayed paint for the khaki and gold. I painted the entire piece black, and let it dry. Then I applied the stencil and was able to do the rest as described.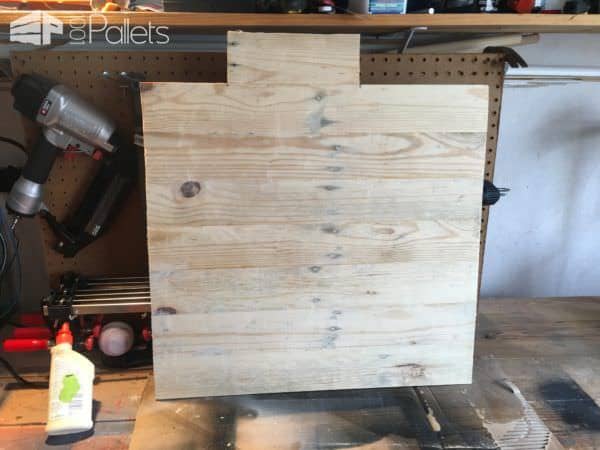 With a cool Navy plaque like this, now you need a cool Navy-themed Pallet Bar too!