Here is a nice idea for some Multi-Purpose Pallet Cabinets! These cabinets would be great for the garage, man cave, sheds, or cabins. However, with a stain and finish, these are gorgeous for the kitchen or bathroom areas too! Nothing better than something that can serve more than one purpose.
Multi-Purpose Pallet Cabinets – perfect storage solutions for any room of the house!
This piece of furniture has two doors in front, shelving space inside and a good-sized countertop. Perfect for just about any room in the house. Add some locking casters and a sturdy handle on one end and you could turn this into a router table, tool storage, and more!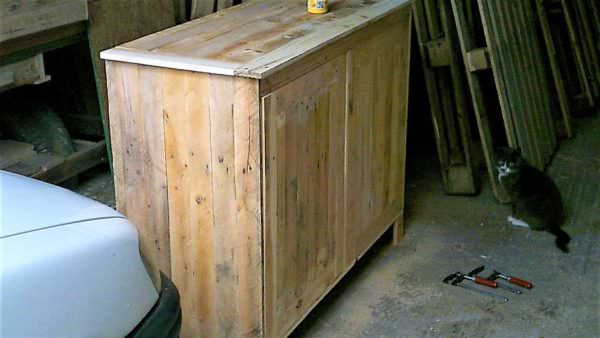 Here's another idea for some Kitchen Cupboards, too!