This Feature Walls Using Pallets project was a spur of the moment idea. We had planned on decorating our living room and been into a local furniture shop that had a similar feature wall. After ripping off all the plaster, we decided to leave the fireplace open as well.
Feature Walls Using Pallets: Add lighting for more excitement!
We used approximately 12 pallets, all the same in size. First, we dismantled all of the pallets and sanded all of the deck boards individually. Next, we used old varnishes to treat the wood. We affixed 47mm x 70mm lumber to the wall. Then, we added the pallet deck boards. However, we wanted to have space behind the wood to hide cables, so putting the lumber on the walls first created natural wire channels. We installed the boards using wood screws.
Personalize your Home Decor with this beautiful DIY Pallet Project!
We created shelves from some of the inner, thicker wood on the pallets. Next, we attached LED strip lights to the shelves and fed the cables behind the wall. Additionally, we also created a shelf to house our Sky Box, which again allowed us to hide the cables. We did a little planning for this project; starting from the top, we cut the lengths one by one. We used off cuts to build storage benches at the bottom of the walls.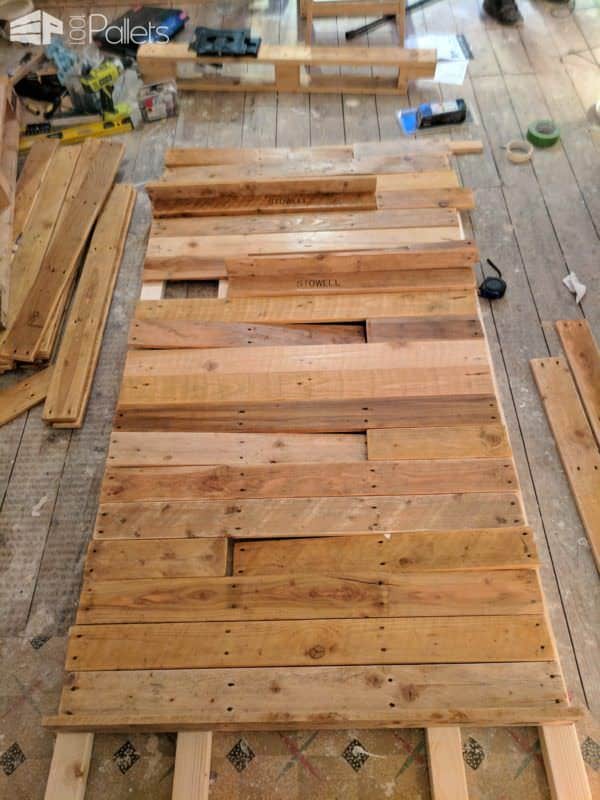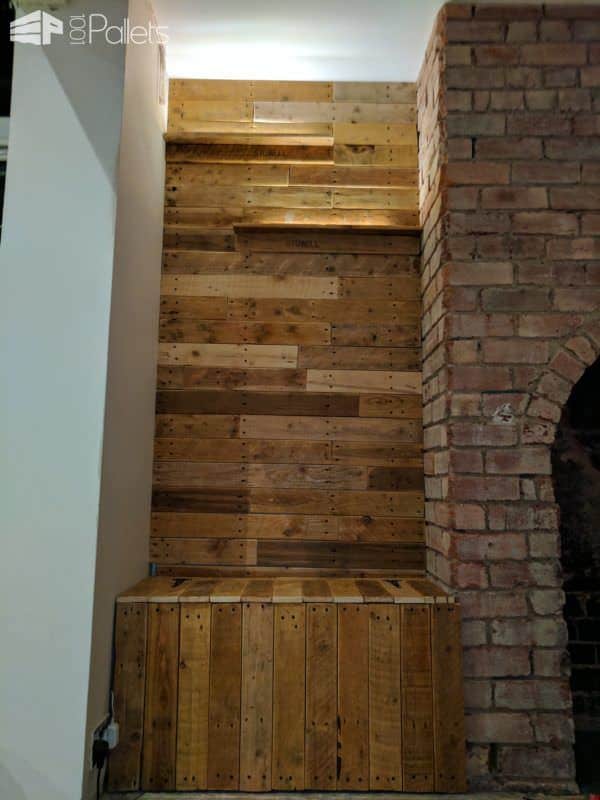 Beautifully done! With a feature wall like this, you could use a feature art piece from pallets too or, get more pallet wall ideas!