Many readers ask the question: "How do I make a clean pallet planter and how do I keep the dirt in?" Here are tips for keeping dirt inside pallet planters:
Weed Block or Weed Barrier. This will allow water to drain out, but keep the dirt intact.
You may also want to put a thin layer of mulch to help retain the water, so it doesn't dry out too fast.
If you use a plastic material to line the planter area, you should use food-safe plastic to prevent leaching chemicals out into your foods/herbs. Also, that will not allow any excess water to drain off, so you may want to put a couple of very small holes to allow slow drainage.
Whatever materials you use, cut to fit, then staple in place to secure.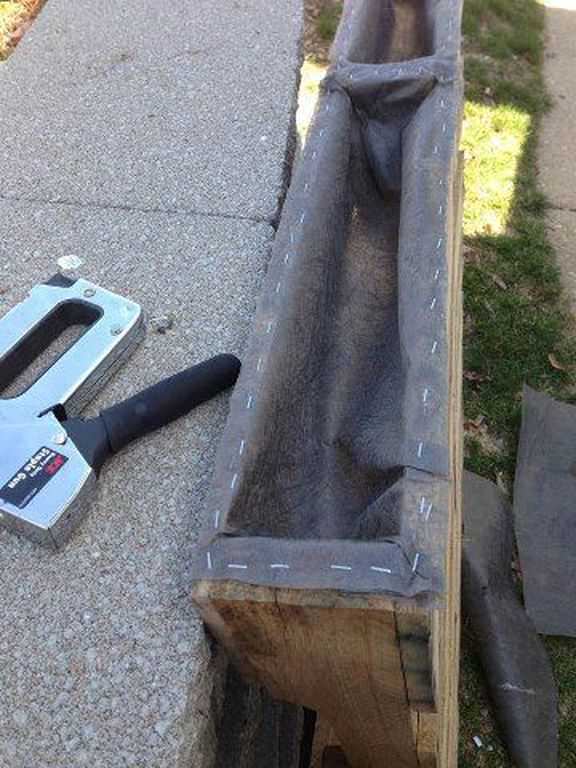 Here is the result: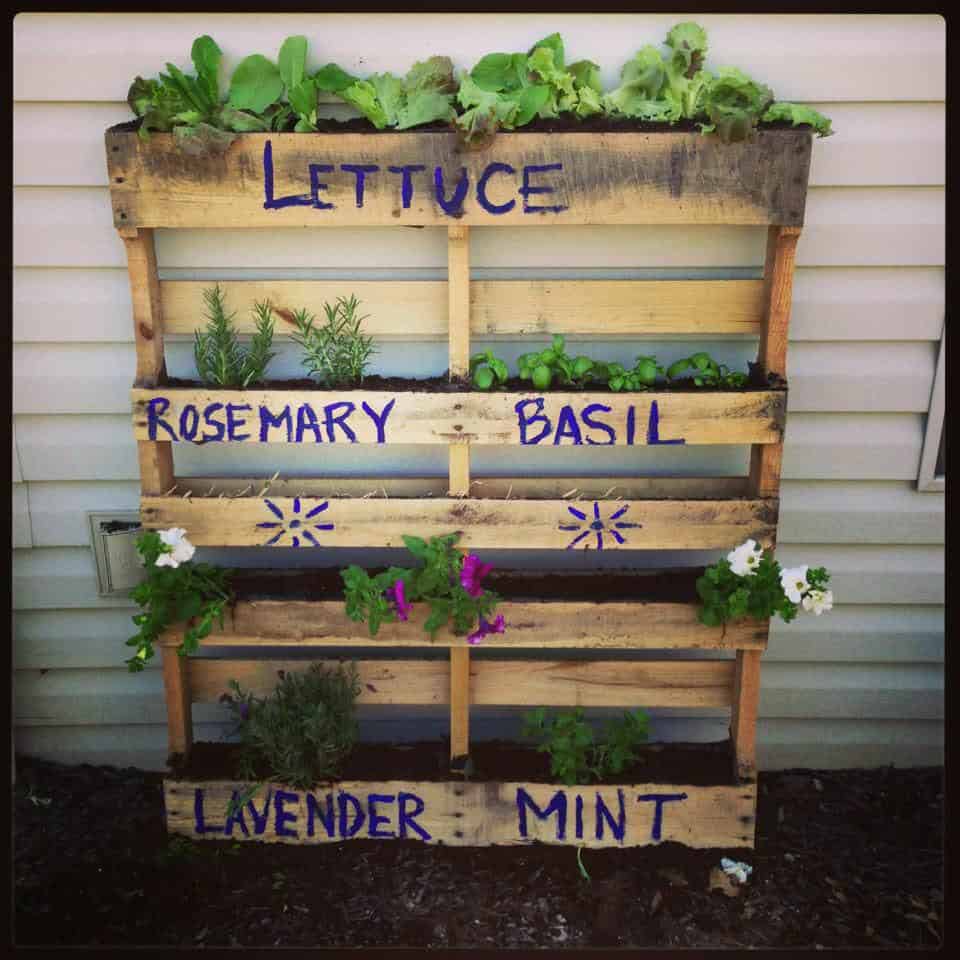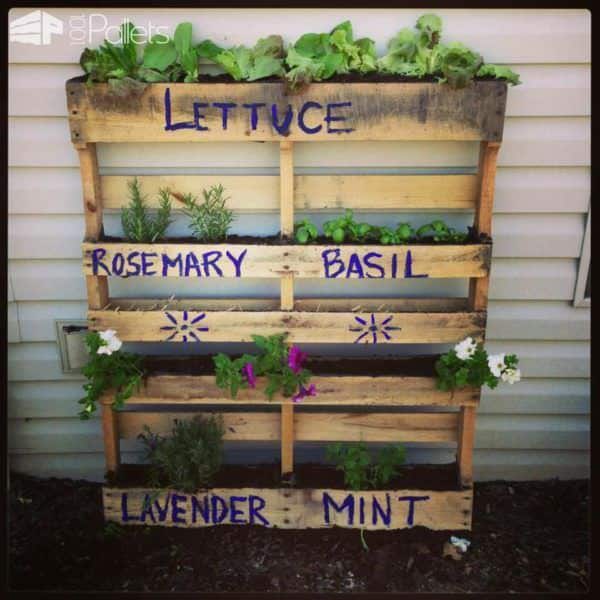 It's a simple solution that may not be the only one. If you have another technique, please comment and/or send us pictures, we'll complete and update the post!
Editor's Note: Safety first! ALWAYS follow all safety guidelines:
When using any power tool – read the manuals & wear appropriate safety gear as recommended by the manufacturer, as well as other safety precautions.
If using any paints, solvents, sealants, paints, finishes, etc.
Always use protective wear, including eye protection, respiratory protection, hearing protection and gloves at a minimum when dismantling pallets.
Please don't get near those tools while under the influence – we want you all around for a long time!
Remember – we are not experts. This information provided is for inspiration and entertainment only.