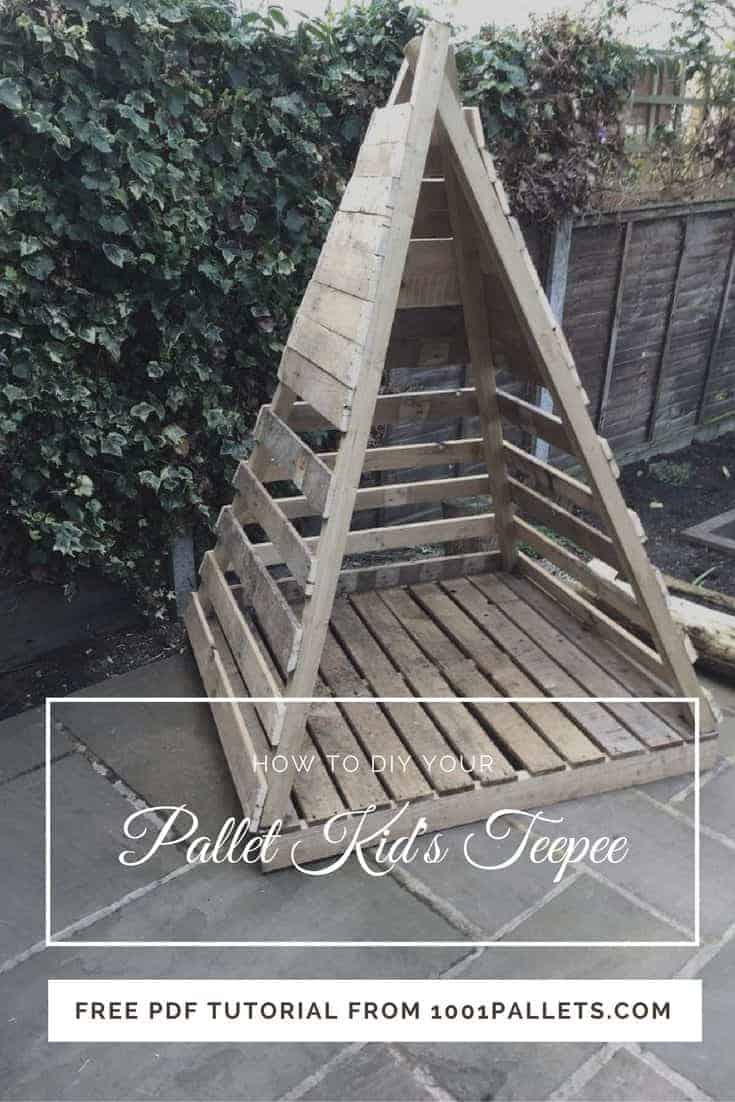 This tutorial will teach YOU how to make pallet kids teepee in 5 Easy Steps! We are pretty sure that your kids will love it! Make them happy at a low cost while providing a personal area for them to play in the fresh air! :) Use this idea as a trellis idea for those tomatoes, beans, or other vining plants in your garden, too!
Get the kids outdoors for some exercise and imagination! Build them a pallet kids teepee!
 4 to 5 Pallets.
 Approximately 4 hours to make it.
 We evaluate this project as EASY.

Protected: Easy Pallet Kid's Teepee