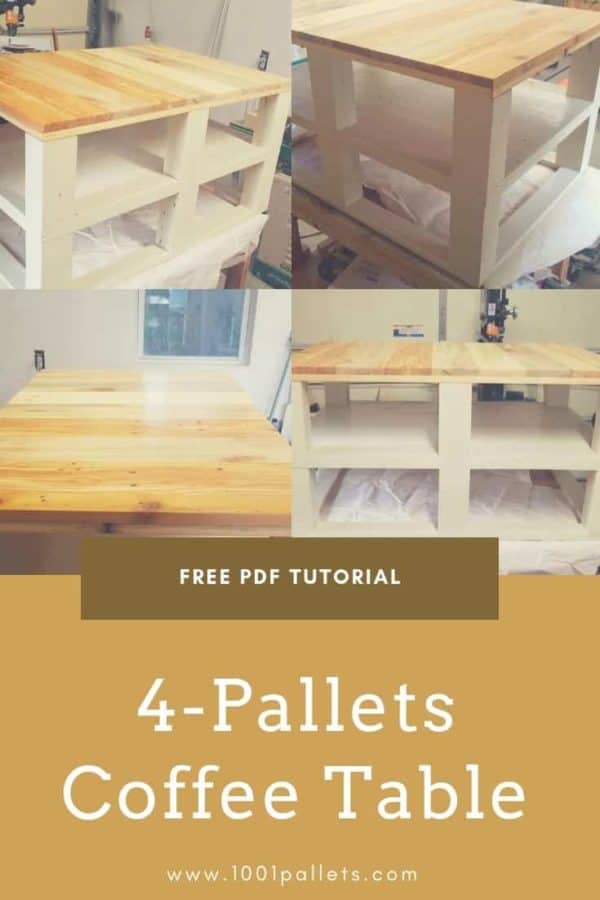 Download your 4-pallets coffee table plans to build this easy DIY project. It's a nice project to improve your living room decor. You need around four wood pallets to build this coffee table and you can complete this project in approximately one day.
4 Pallets.
Approximately 20 hours to build the set.
We evaluated this project as an easy difficulty project.
A tutorial by Aaron H!

Protected: 4-Pallets Coffee Table