Add style and some memories too with this DIY Video Tutorial. Make a custom Decorative Pallet Windowsill for your home.
Customize this Pallet Windowsill project with mementos from your travels!
I created this windowsill project using some creek rocks from the back woods of Kentucky, an old tarnished copper wire, and some pallet wood. The charred edges and dark stain bring an organic worm feel. The rock mosaic resembles a country flower which is inlaid into the wood.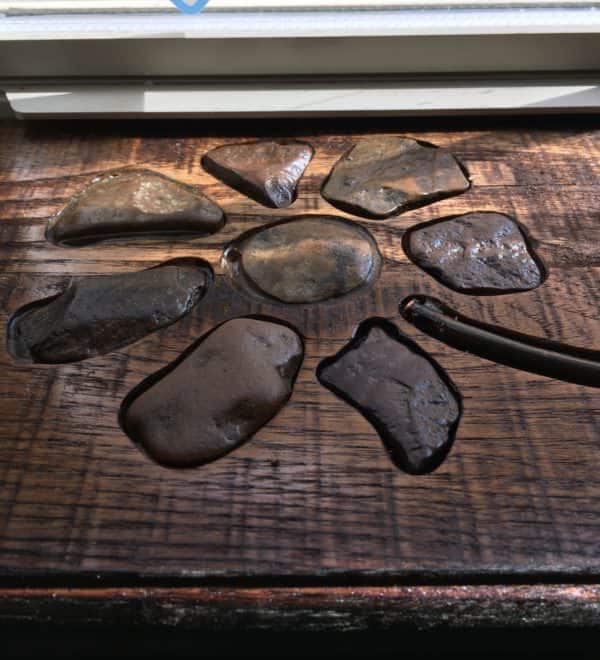 Make your cute Utensil Holders for your kitchen! Make a Pallet Microwave Stand.