Properly organizing and storing our tools is something most of us strive for, but it's an ongoing process. And some of us [raises hand] are often far less organized than we'd like to be. Seeing other people's storage solutions, especially when they are ingenious, can help stimulate a little of one's own re-org inspirations. With that in mind, we found several ideas that may help you in organizing your workshop. These ideas are around tool stations since that was our particular need as well!
Plans for a cordless drill storage/organizer with charging station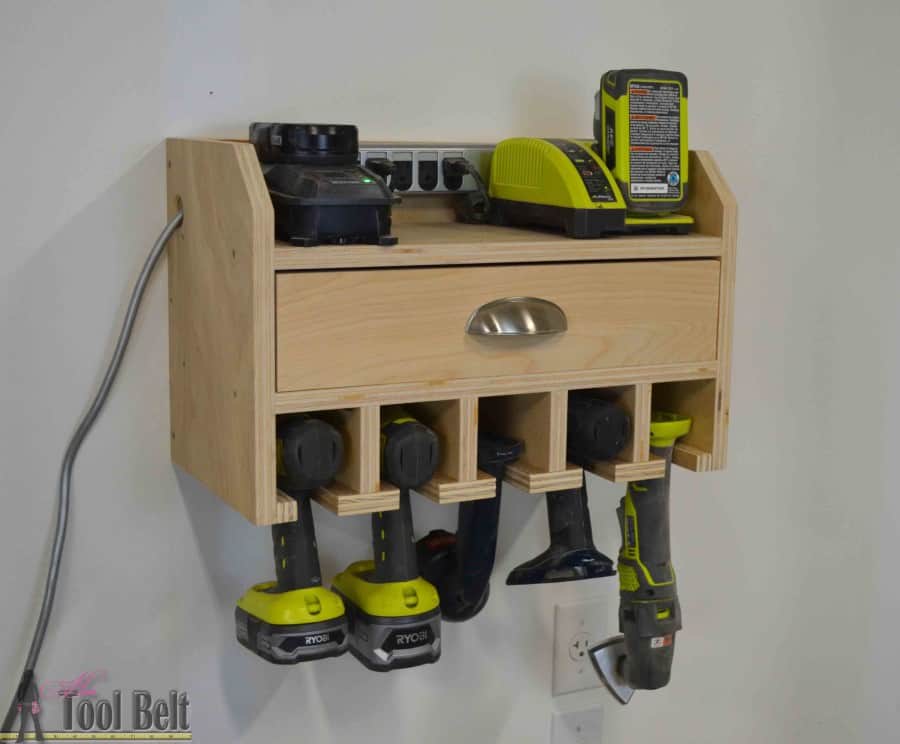 We stumbled upon this beauty… No more searching for batteries and drills; with this simple plan provided by Her Tool Belt, we can be more efficient with our building time and add a stylish shelf to our building area!
The main features are:
5 dock cordless drill storage and battery charging station,
Corral your drills, batteries, and battery chargers in one place
drawer for drill bits and stuff. 
Cordless drill storage/organizer pallet shelf
We also love the way Funky Junk Interior organized her tool station. It started with a small, not overly interesting pallet. Next, a board and a little crate. They were screwed together… a few more nails and screws later; she came out with this nice pallet cordless drill organizer shelf.
Read more: SEE FULL POST HERE
The use of PVC pipe to store the drillers
Another interesting feature we have seen in many examples is the use of PVC pipes such as in the picture below.
The rule you can follow is the following one: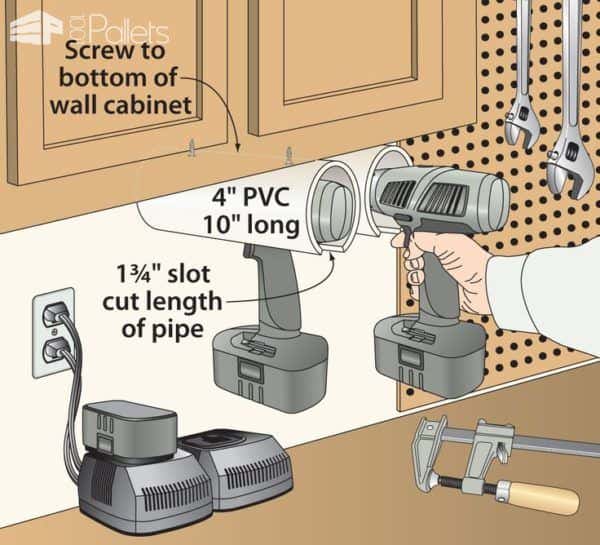 This video will show you the process to make this type of PVC tool organizer:
And you, how do you store your cordless drills?