We've searched on Amazon.com for some cool Christmas gift ideas for your family pallet lovers, and you know what, we found some neat ideas, not too much but a selection of 8 gift ideas around pallets. There are some cool books for your upcoming pallet projects, as some little pallet coasters and tools.
This book details lovely projects done with recycled pallets; each project is very well detailed with all the instructions to do it yourself.
Sale
Engineer Joe Jacobs has a smallholding and a pig farm in North Yorkshire. He is a regular contributor to Home Farmer magazine and is the author of the "Build It! With Pallets" book.
Inside you'll find 15 of his inspired projects for rescuing and repurposing pallets. Some of his pieces celebrate the material's rough, edgy character, while others are crafted like beautiful furniture. He shows how to construct indoor and outdoor furniture in various styles, along with other useful items such as a birdhouse, a toolbox, and even a ukulele. There's plenty of nitty-gritty here on working with pallets, including where to find them, how to process them into usable lumber, fasteners, sanding, and the best finishes (if any) to use.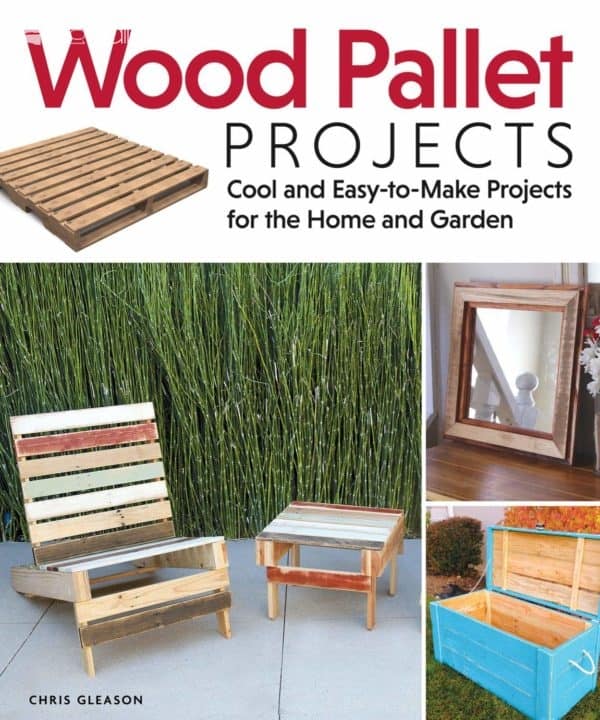 Another interesting book, "Crafting with Wood Pallets: Projects for Rustic Furniture, Decor, Art, Gifts and more," offers readers innovative new projects for transforming wood pallets into all types of beautiful, useful items for the home and garden. Packed with color photos and easy-to-follow instructions for over 25 DIY projects, this book shows how to build, paint, and finish unique gifts, decor, and furniture.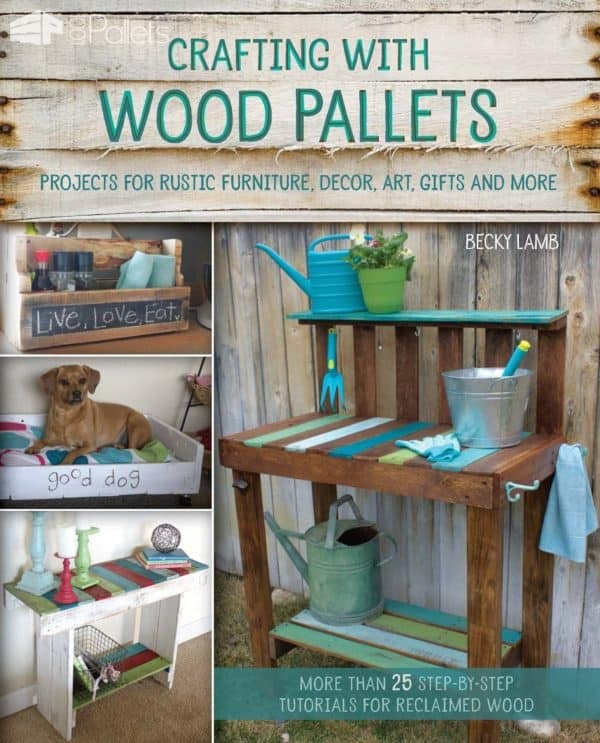 Sale
If you think that a book is not a neat gift, maybe these little pallet coasters could do the job. These small pallet coasters are exact replicas of its big brother. Dimensions are 12cm x 8cm x 2cm (4.7inch x 3.1inch x 0.78inch). Hardwood & solid wood will not break. Made by Labyrinth, a Spanish company located in Barcelona.
Set of four small coasters plus stand made from wood scraps salvaged from local wood mills and cabinet shops in the Pacific Northwest. Each Piece is Handmade – the pieces are hand-cut, then each coaster and stand are hands assembled by gluing the individual planks to the braces. Finally, each coaster is finished with a protective clear coat, and we add on the felt feet. The coasters come with a matching holder handmade from the same materials to keep the set together. 100% Made In The USA – all wood parts used in constructing these pallet coasters are made from American hardwood, and all coasters are 100% made in the USA!
Wood Miniature Cargo Pallet Coasters with Holder
All Hardwood Construction - set of four miniature coasters plus stand made from wood scraps salvaged...
Each Piece Handmade - the pieces are hand cut then each coaster and stand is hand assembled by...
Stack your cooking utensils on this authentic 1:6 scale recreation of the original Euro Pallet. Made from Firwood, these trivets are rough enough to be piled with your industrial cooking utensils. After use, merely fork them into place back in the cupboard. A fun and unique gift for anyone in the import/export industry, the Euro Pallet Trivet makes a handy kitchen accessory for all.
How about a pallet wood sign to decorate the rooms of your house? Check out the Highland Woodcrafters Store store that sells beautiful rustic wooden pallet signs. You can also build them yourself, but if you're in a hurry, it's a great gift!
And to finish, here is a tool to dismantle pallets, a little expensive but if you have a lot of pallets to dismantle, it could be a good investment!
Get rid of broken or unsightly pallets quickly and safely. Lightweight and easy to use. Unique dual prying action with a nail puller. Also, it can be utilized for dock board removal.
And voila, we have not been able to find other interesting pallet gift ideas from Amazon. Do you have other cool pallet gift ideas for Christmas?