We had some unused space in my daughter's room, and I was trying to think of something we could do with it. We settled a making it into an adorable Pallet Reading Nook with a bench that can later be converted into a desk. The legs of the platform are made from 2×4″ pallet stringers.
Multi-purpose furniture is always expensive, unless you make it yourself, like this Pallet Reading Nook!
First, I broke down two pallets and cut the 2×4″ stringers to 32″ long. The platform structure measures 36″ x 32″. Then I used a spare piece of plywood and added fabric my daughter picked out to make a nice cushion. She also wanted curtains on the bottom so she could hide under it.
Editor's note: Our administrators want curtains around their desks for the same reason. :)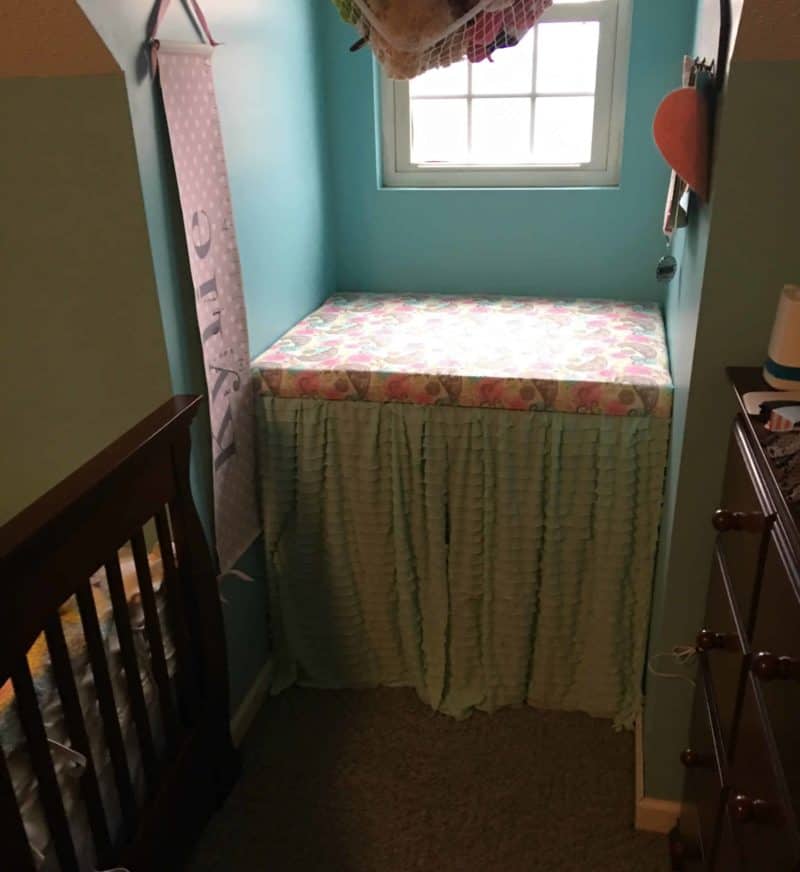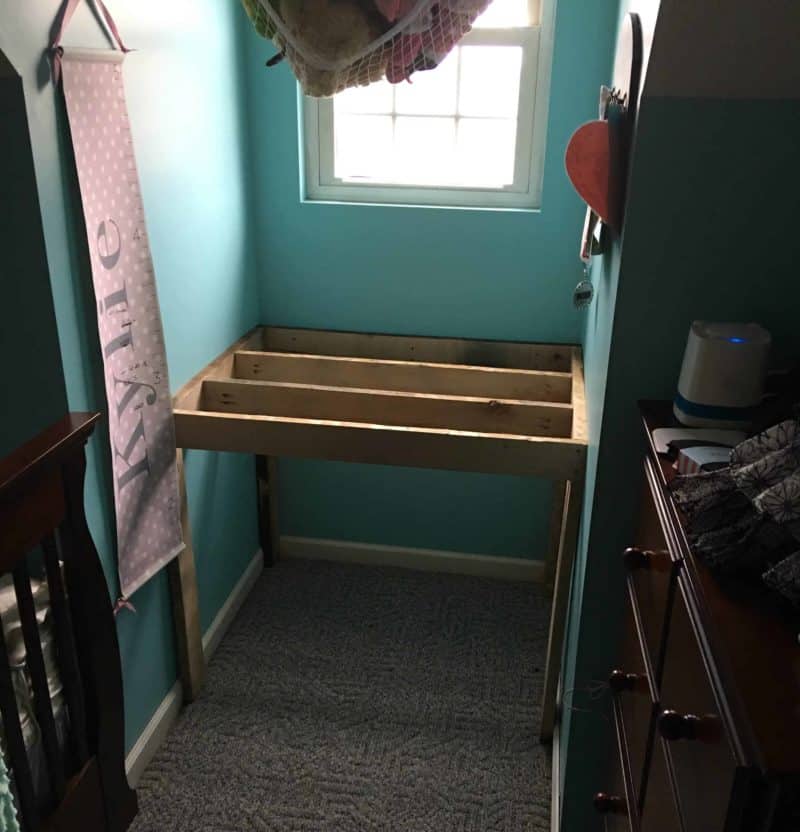 As the kids head off to school, you may want to add a Pallet Bookcase.  Turn those old books into Purses!