Turn those unused areas of your home into an amazing Pallet Home Theater! We knew we wanted a home cinema room and in the new house, there was one room in the basement that seemed perfect! It only had two small windows, so it was already quite dark. The only problem was that it is a little room. Most of the home cinema forums said it was too small, but we decided to build it regardless!
Make the ultimate Man Cave, Woman Cave, or Family Cave with this Awesome Pallet Home Theater!
I knew from the beginning that I would use pallets top make the risers for the seating. I couldn't start my project until I found 14 matching pallets. First, we applied foam to the bases of all the pallets to reduce the noise. Next, we positioned the pallets and screwed them together. We added another layer of foam on top and covered it all with some OBD boards. We screwed the OSB boards down to make the riser sturdy. I packed the insides of the riser with old towels, cardboard, foam, etc., to prevent the riser becoming a big echo chamber. It was finished off with the thickest carpet underlay I could find and the thickest carpet I could find on eBay. I installed some LED deck lights along the step before securing the carpet down. This gave the room that cinema feels.
Can a wall be a screen? Yes… or you can mount a drop-down or pull-down screen in your Pallet Home Theater
With the riser done we painted the walls and the ceiling a soft dark charcoal color to reduce ambient light. This will make the screen image look better. I made some plywood window covers that are attached with hook-and-loop strips. This allows the window covers to be removed easily for cleaning or emergencies. The single biggest expense was the seating. We initially expected only to be able to fit four seats, but we found some thinner chairs on Amazon. They were small enough that we could add a 5th seat! The seats are amazing! These power recliners also have a built-in massage and heated backrests. The best feature is the zero-clearance head rests/backrests.
Compromise can be the inspiration for cool, custom Home Decor ideas in your Pallet Home Theater
Because the chairs were narrower, they didn't have cup holders. So, I made individual tables to go between each chair. Each table is on a single leg which I cut in the middle, inserted a dowel and then put the top back on. This the tables to be swiveled or removed when not needed. The table top was made using mini wooden trays. I positioned each one off-center so when rotated they can be positioned in different formats. To finish the tables off, I designed a logo, printed in reverse on kitchen freezer paper, placed the wet side on the table area and rubbed.
It's great to mix and match – or repurpose to get that perfect Pallet home Theater
Six black Ikea units along the front fitted perfectly and looked great. Some curtains along the side created a nice little foyer area in which I used an old electronic photo frame to act as an electronic coming soon poster. I added LED light strips back behind the chairs and under the front cupboards. Individual-led lights are between each chair, and all are linked via Bluetooth to my Android tablet, so I have complete control of the lighting. A few accessories and the electronic connectors and we are good to go. In all honesty, the room really could not have turned out better, and we love sitting in there with friends watching movies.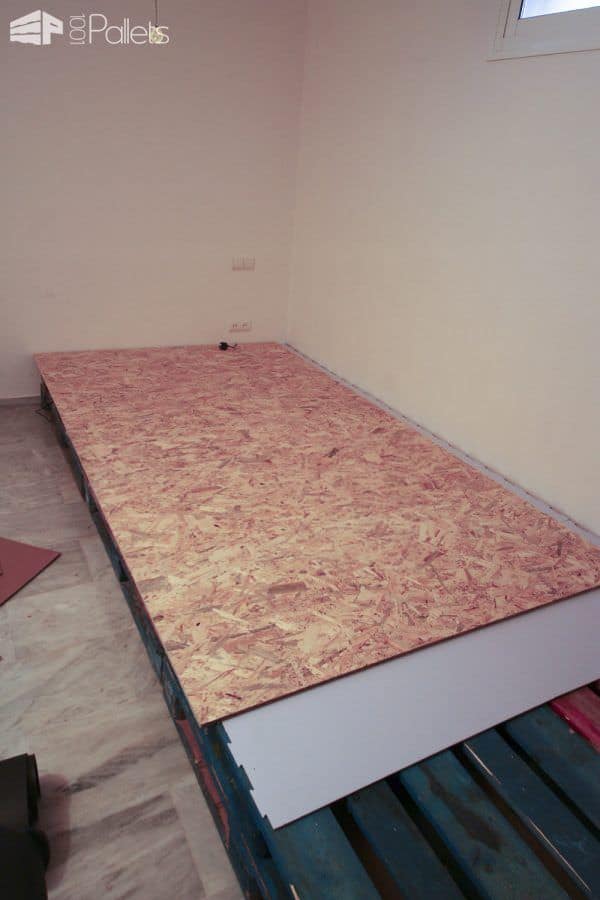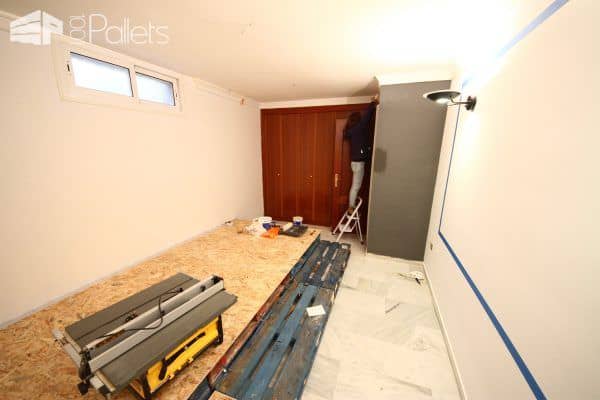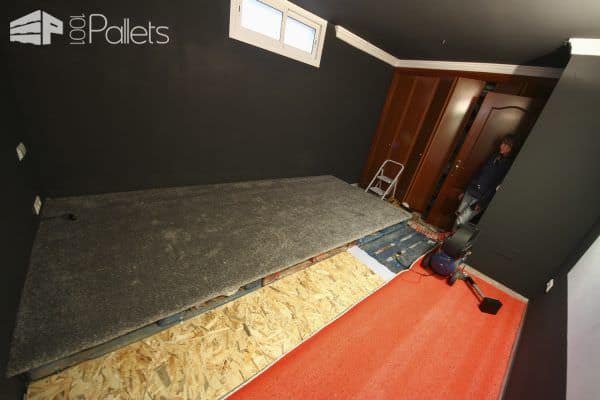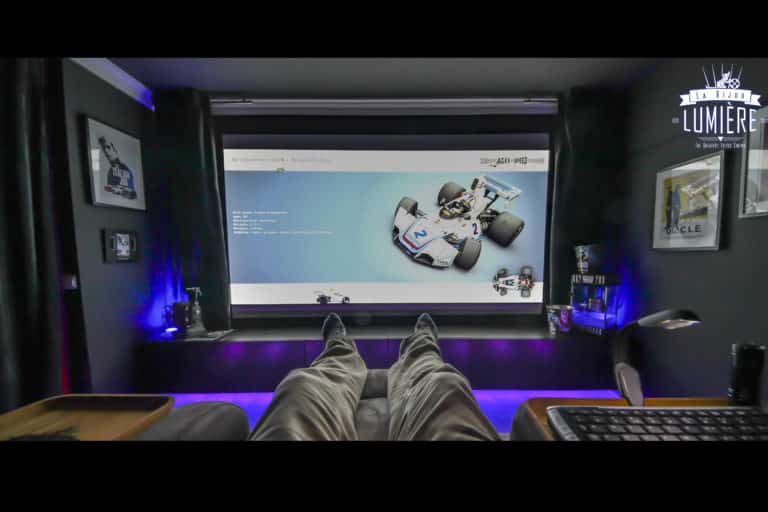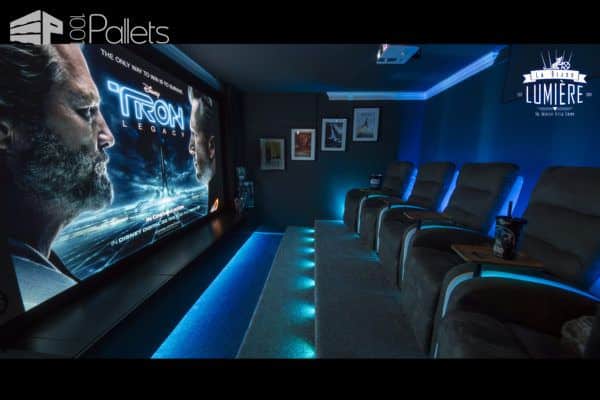 Now just make a Pallet Beer Kegerator! Here's a fun idea for some recycled bottle side-tables!