We made this Patchwork Pallet Bar using pallet wood for the structure and scaffolding wood for the bar top. We finished the project with three different colors to create a multicolored bar front.
Give your Patchwork Pallet Bar more style by using two or more colors of stain.
We reinforced the edges using steel angles at the corners. Then we finished the wood in three colors: smoky gray, walnut and natural. We made extra storage with two cabinet doors and one drawer on the back (working) side. We stained the top with a walnut color.  Finally, we finished the project with a satin varnish.
Bar / Comptoir réalisé en bois de palette pour la structure et bois d'échafaudage pour le plateau. L'ensemble est restructuré avec des cornières en acier. Finitions en trois teintes : gris fumé, noyer et incolore. Le plateau est teinté en noyer. Le tout est patiné au vernis satiné.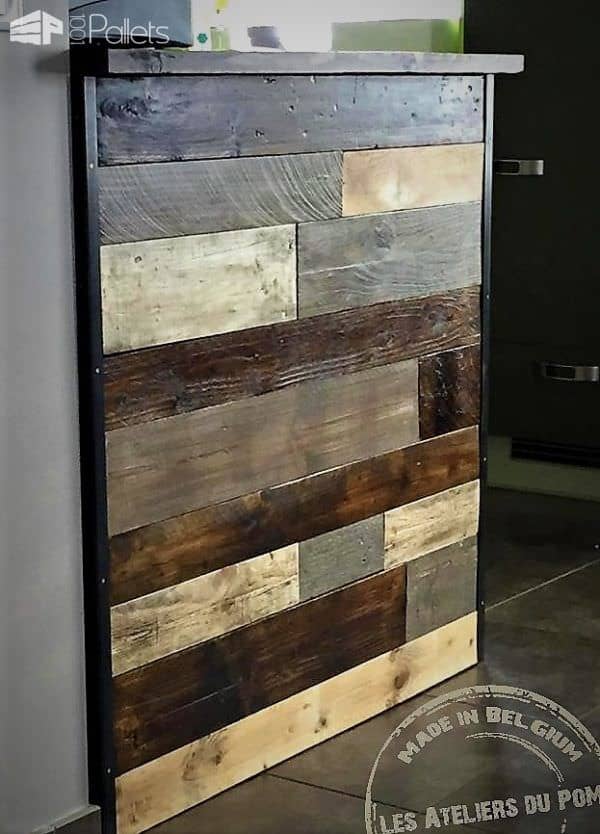 Don't forget that we have a lot of great free plans, and add more all the time! Learn how to build your own outdoor fire pit!