Although I didn't originally plan this One Pallet Bar to be so "redneck-esque," the casual style has served many a house party with ease!
One Pallet Bar – an easy build!
This pallet bar is fairly easy to construct. Plans include a resin and bottle cap top to complete the look. I want to get heavy-duty casters and a retired service bar speed rail for extra storage too! But for now, this handy bar works fine in the man-cave! First, I turned a pallet onto its side and added boards to create shelves. I attached the other two pallets to either side of the center pallet at right angles. Next, I built little storage shelves on the inside. I filled in the gaps between the main deck boards with trimmed-down scrap boards. Finally, I added a countertop and lights.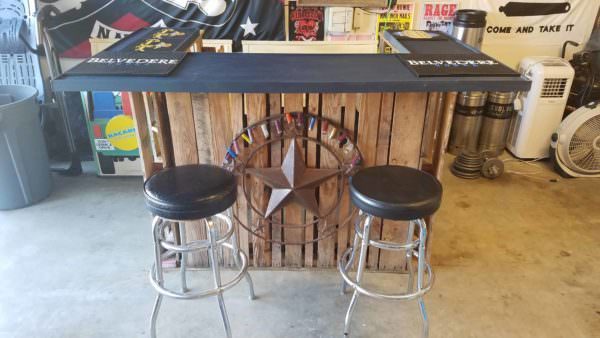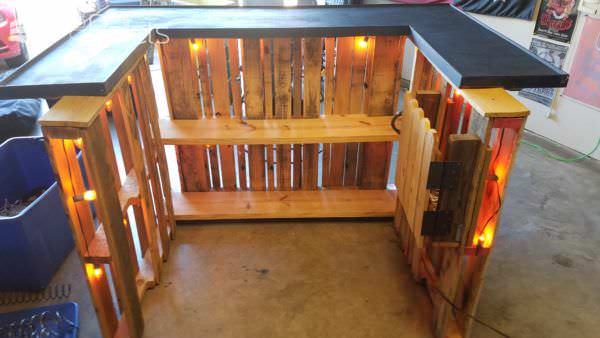 Fun idea for a great little bar! If you have only 2 pallets and want to build a bar in less than 2 hours, check-out out free PDF plans to build an easy 2-pallets bar!