I made this Super Mega Pallet Kid's Kitchen to resemble a log cabin. It features knobs, a faux stovetop, and even a double stainless steel sink. We added lots of shelving and storage areas for all those extra pots and pans that you'll happily donate to their fun. This turned out to be a very difficult job. There was a lot of measuring, but when we trimmed it out with some live-edge planks, we knew it was a winner!
Mega Pallet Kid's Kitchen – let your imagination free!
Be sure to add plenty of shelves, and maybe a towel rack too. We covered ours with clear polycarbonate panels to let the light shine through while providing some protection from the elements.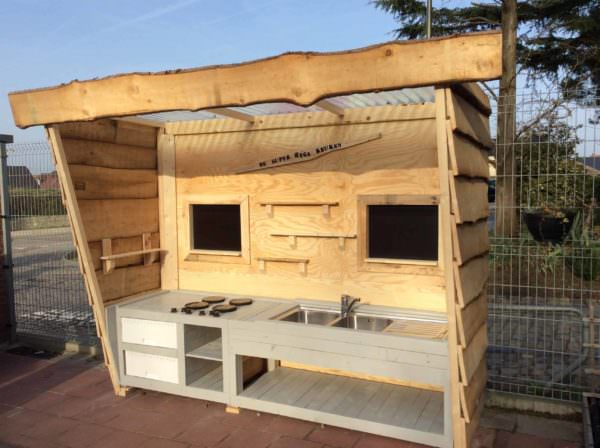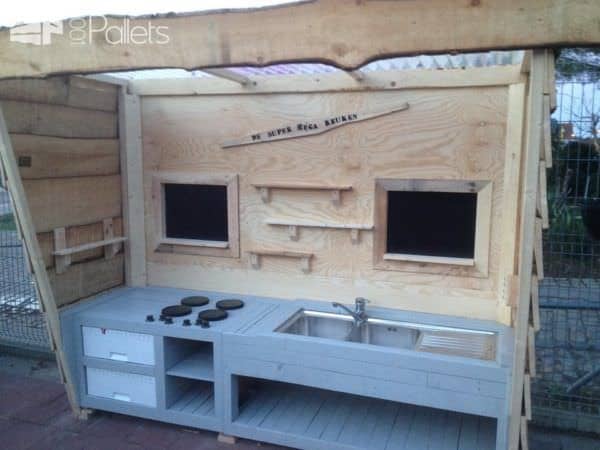 Great idea! Now, how about a Kid's sized Pallet Picnic Table?