I made this Standard Pallet Adirondack Chair using a plan I found on the interweb. I adapted the design because the dimensions for the wood were all machined to fit. But, I only used two pallets and a bit of scrap 2″ by 4″, which I had already, to fit.
How I adapted an internet design to my own Standard Pallet Adirondack Chair:
I made all the cuts using a jigsaw, as I don't have a rip saw or router. I finished the piece with a hand plane and an electric sander. Obviously, with pallet wood, there was a LOT of sanding! The look au naturel was quite dark, which is nice, but I was aiming for a beachy, sun-bleached, ocean-worn look. I made a wash from white acrylic paint using one part paint to 2 parts water and added a dark color to achieve a pastel shade. Then, I simply painted the wood with a brush and then wiped it off with a rag. This has the effect of lightening the color of the pallet wood, but still letting the natural beauty of the grain and defects to shine! I allowed it to dry for an hour then simply added a coat of clear varnish and the grain jumps out at me.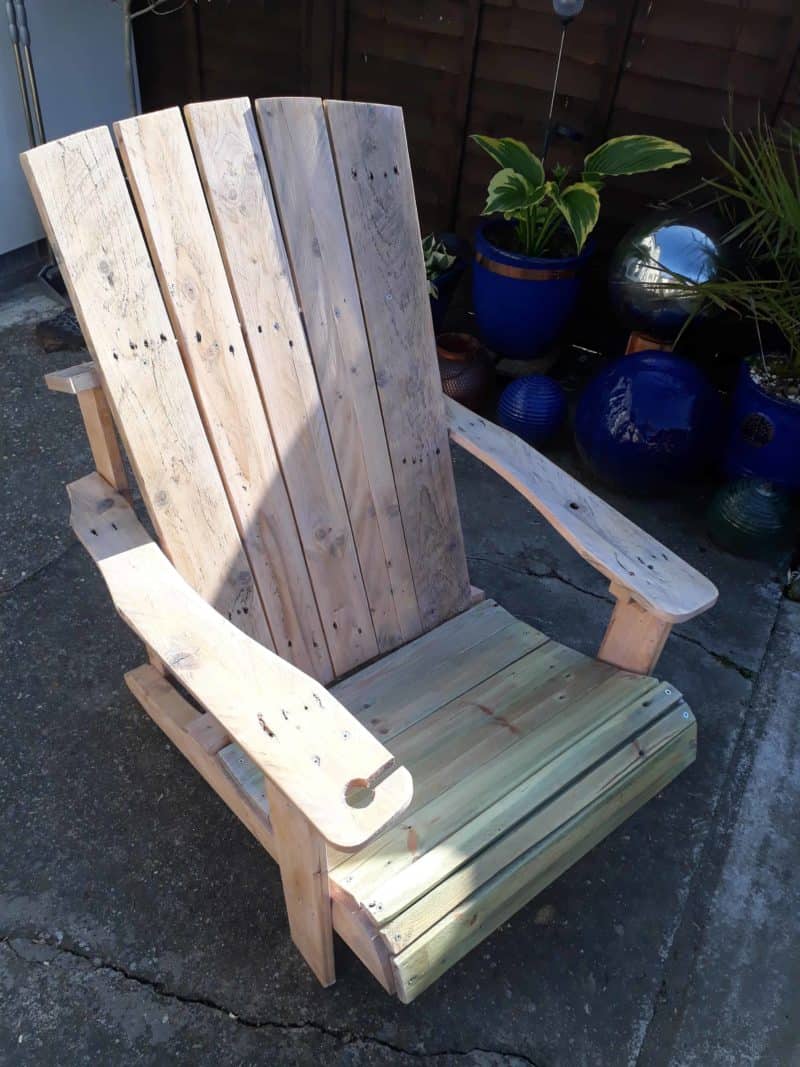 How about an Adirondack Bench to go with this great chair? Here are some free DIY plans on how to build an Adirondack Chair from home depot.