I made this Stacked Pallet Wood Modern Chair out of two pallets. It is a fairly easy project to do, but takes a little patience. It is well worth it, though.
This Stacked Pallet Wood Modern Chair would look amazing indoors or outdoors!
This is not a folding variety of chair. However, there are similar designs on the 'net for chairs that will fold. For an interesting look, alternate the length of the spacer boards in both the seat and seatback areas. To make sure everything fit well, first, I started with boards all of the same length. Try to find boards that aren't t warped. Then, I cut down the pieces for the seat. I used every other board, but ensured that I had a long board on each end. I used pieces I trimmed as the spacer boards. You can glue and screw each layer together as you begin assembling.
Une chaise palabre faite a partir des planches de palette.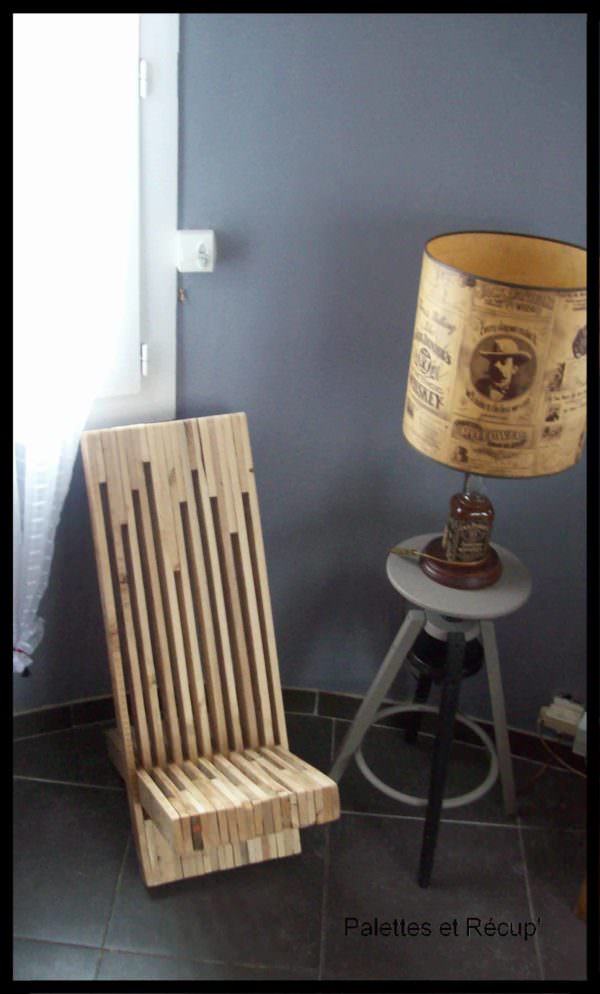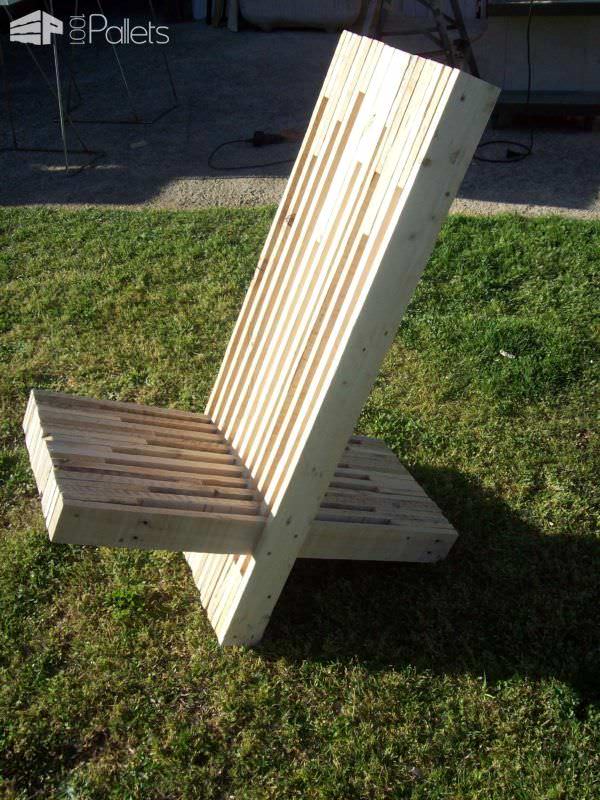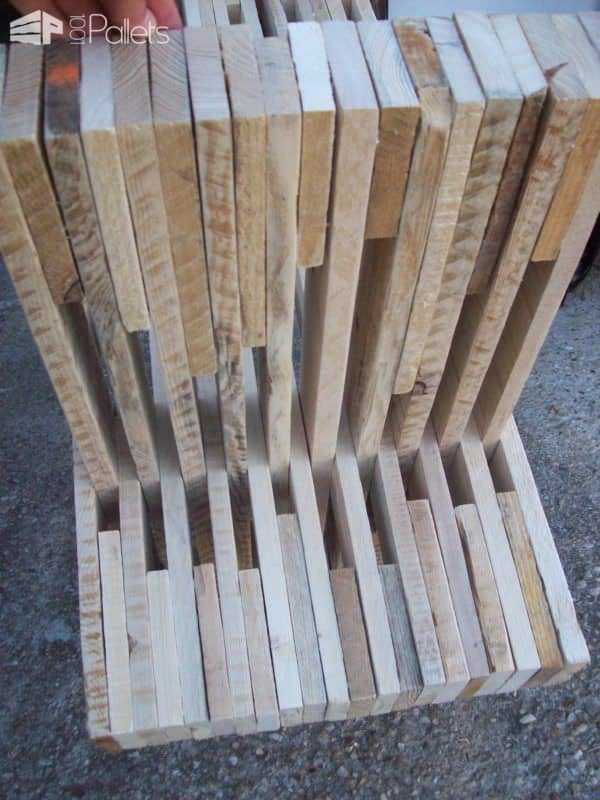 How about a pair of custom pallet stools to go with this awesome chair.