I turned scrap pieces of pallet wood into these Pallet Ghosts. I upcycled old hinges to prop this piece up. To finish, I painted the boards white and then freehand painted little ghost faces.
These Pallet Ghosts are a great way to get the kids to help out and learn the basics in the workshop! Have fun!
Freehand design your ghost faces. Relax and enjoy the process; don't worry if the lines are crooked, or the paint isn't perfect. Those imperfections are what gives this project a homespun charm.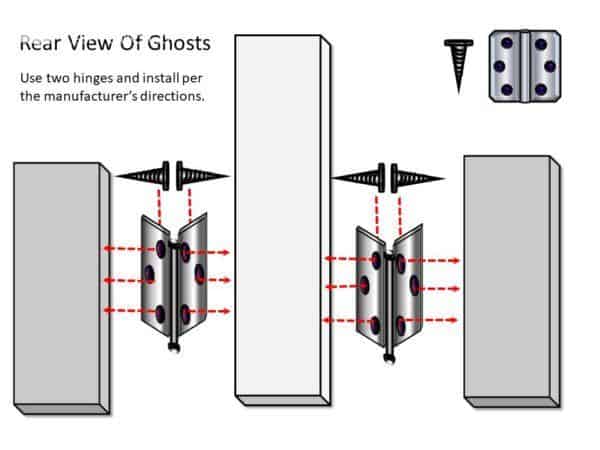 For more clever ways to upcycle for Halloween decor, check out this post! Here are other Halloween Pallet Crafts you can make!