The hardest part of building our Unique Outdoor Pallet Tables was removing the slats from the base of the pallets. Thanks to 1001pallets.com, we finally found a system that worked for us. We used a pick ax. In the beginning we weren't so careful choosing the thickness of the slats – after all, it's a rustic table. But as time went by and we collected more pallets we could choose to use the same thickness for one table.
Unique Outdoor Pallet Tables:
First, we found the standard sizes for tables online and chose to build one for 6-8 people first. We found it easier to assemble on saw horses so that we weren't working on the ground any longer. Next, we glued and screwed the ends and all the slats that go on top. I used about 16 slats (or 3 pallets) to do each table.
At first, we used pallet wood stringers as a base but didn't like the look as well as the pressure-treated 2×4″ and 4×4″ posts for the legs.
We finished the tables using acrylic paints watered down for that watercolor look and have done a natural look also. Then we stained the edges and legs, sealing with a polyurethane over all the surfaces.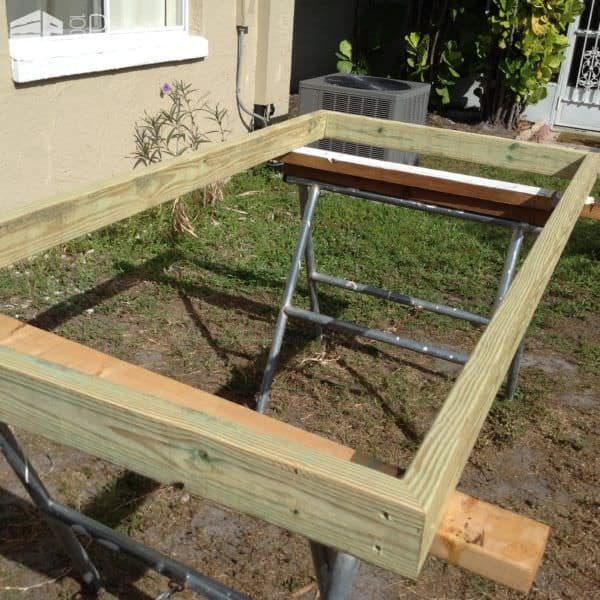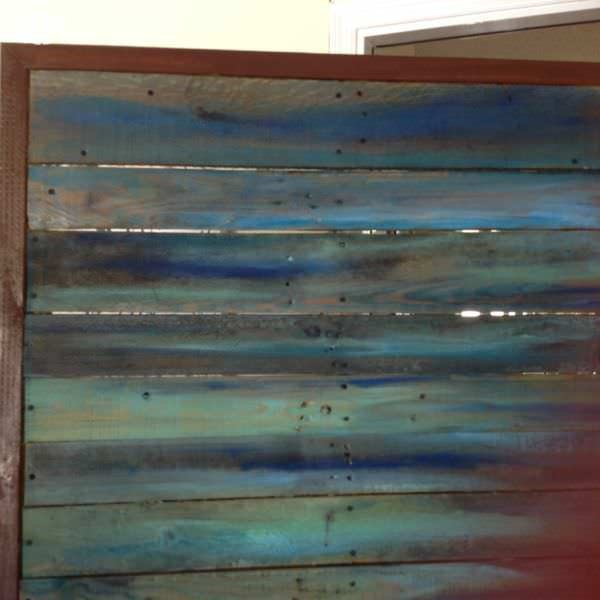 This project was great! For more inspiration, check out this Outdoor Table!