Repurpose old fixtures for a new look to your bedroom or bathroom with this pallet makeup vanity!
We made this Pallet Makeup Vanity using about four pallets. It is lit with a bank of bright lights, has rustic Mason jar storage as well as additional storage underneath. The Vanity stands just short of 6′ tall. The seat part is approximately 16″ deep and 42″ wide.
We used a bathroom light fixture for the lights and an old repurposed mirror from our local Habitat for Humanity store. We purchased the mason jars at an auction last summer. The legs are portions of a pallet that we cut into pieces and used scraps to close up the ends of the stringers. This created natural shelves! We added upper and lower cross pieces to support the legs and then added the table top.
Next, we trimmed out the table top and created a frame for the upper mirrored section. We took a deck board and cut holes in it to fit the light fixture, and secured it to the frame, cutting holes in the back for the wiring. We used to decorate hex bolts to hold it all in place. Then we finished it off with an upcycled mirror, trimmed it out and plugged it in.
A great piece for any Beauty!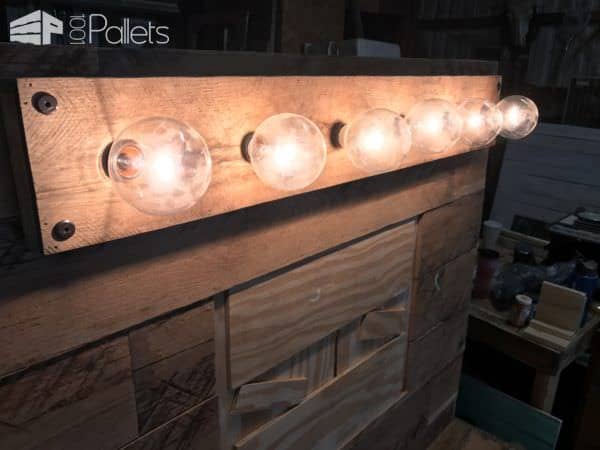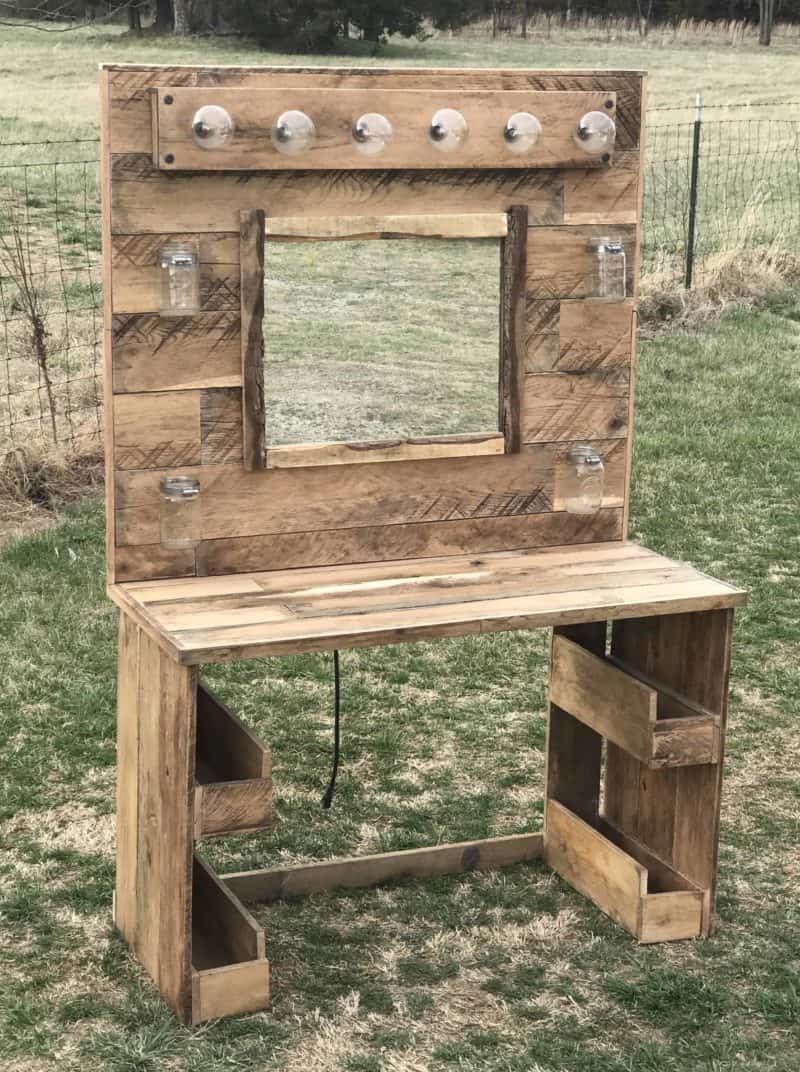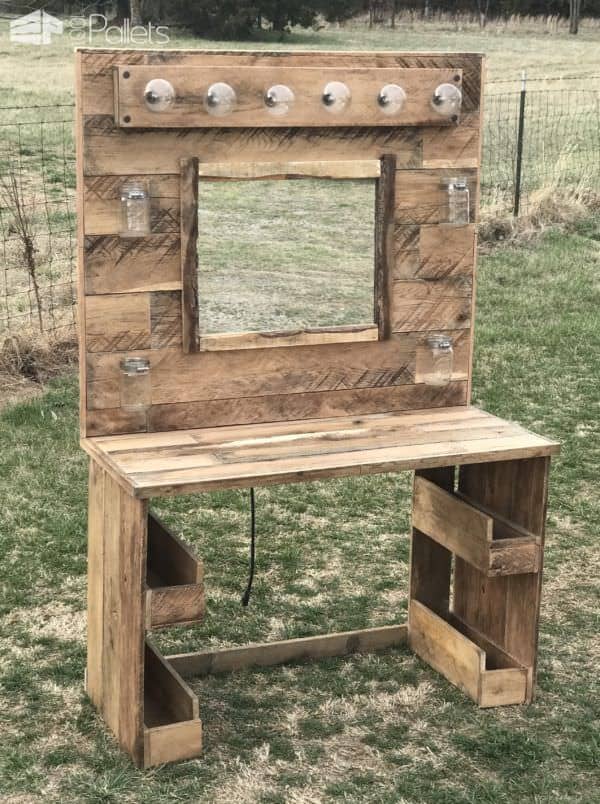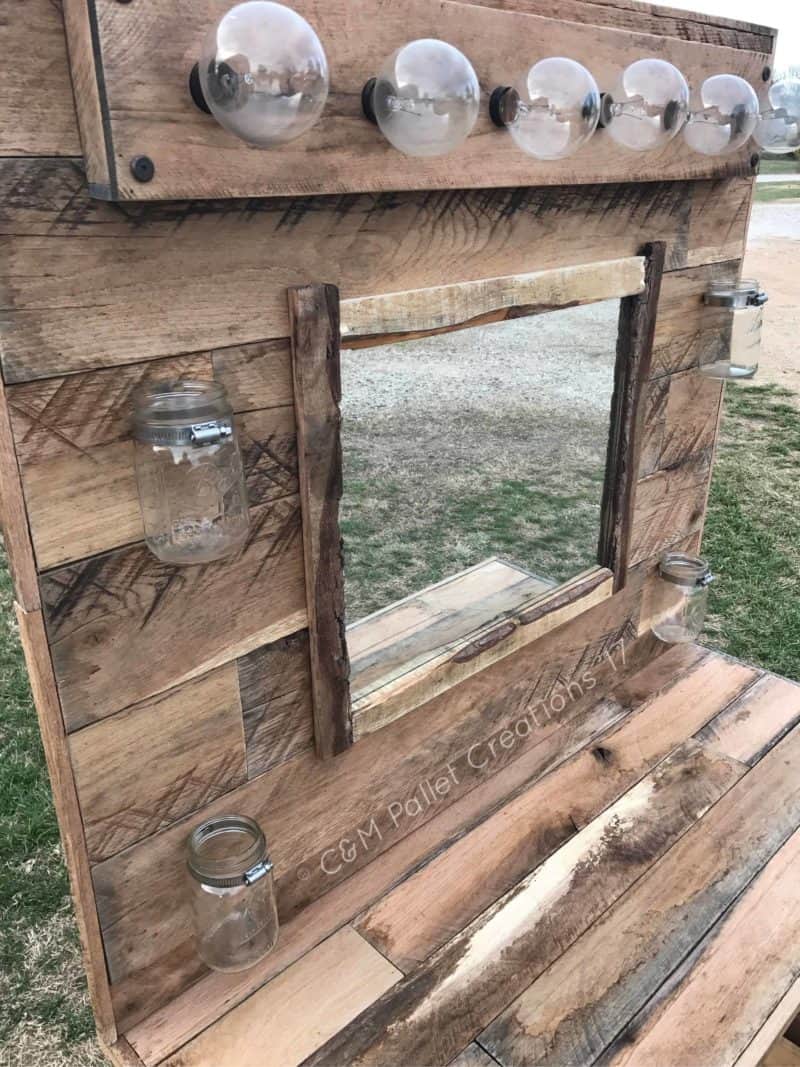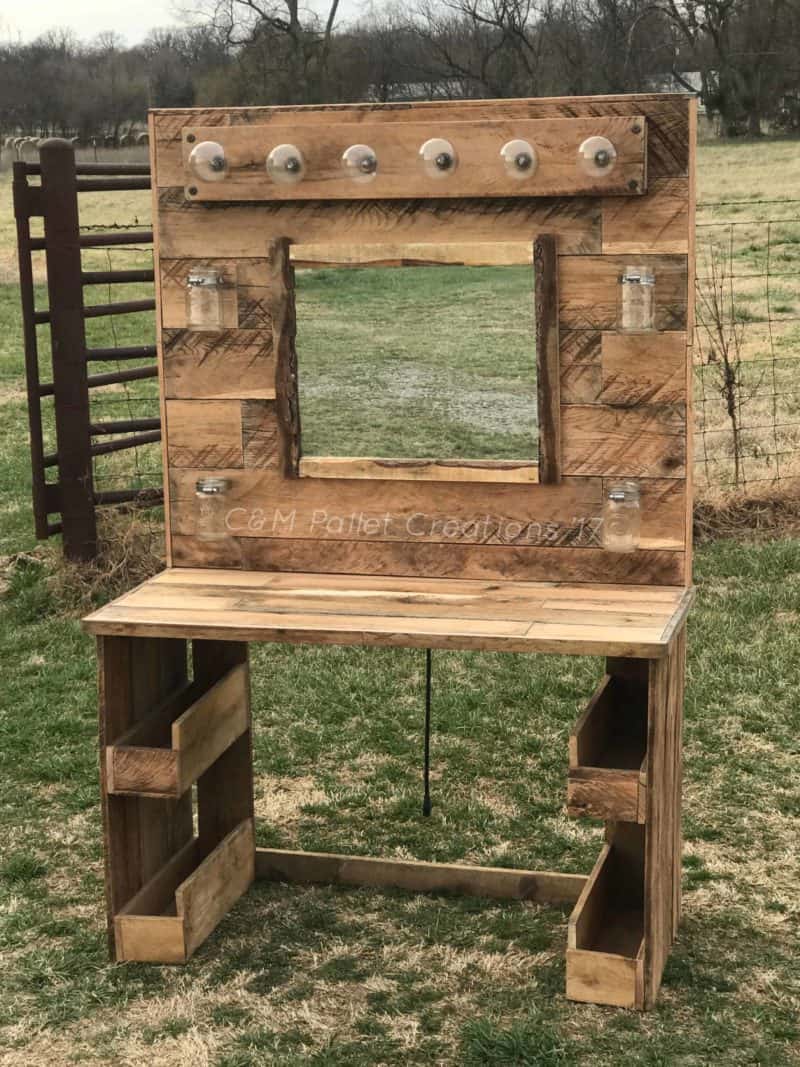 Beautiful! Here's another take on a vanity – check out this Dressing Table!