This Rustic Explosives Coffee Table From Pallet Wood was a fun project to complete. It is simple, but I still made it unique by using a stencil as well as a rich stain. It is coated in Varathane to protect it.
Want to make your own Rustic Explosives Coffee Table From Pallet Wood? It's quite simple! You only need one pallet!
First, break down one pallet. Next, cut the pallet stringer boards down to length for the table height you require. Use more stringer boards to create the frame. I chose to use the sections with the forklift arches for the ends to add some visual interest. Butt-join the stringer boards to form a box. Mount the box to the table legs, making sure the table legs don't protrude beyond the frame. Install the top boards, sand, and paint to your choice. Or, have fun with a stencil! Seal it to protect your hard work and enjoy!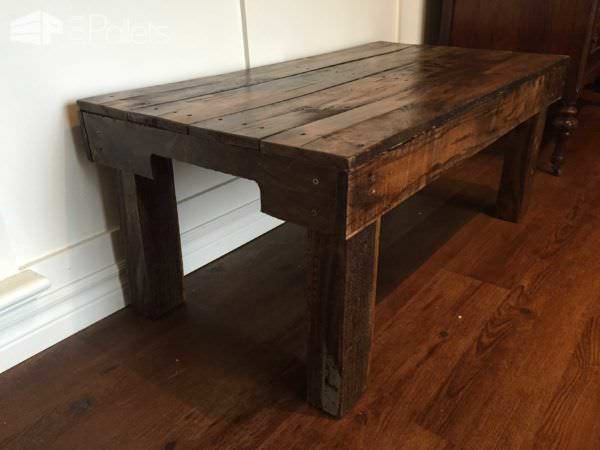 After you've completed this project, try your hand at some Pallet Wood Wall Art!
Check out our partner site: recyclart.org and you'll see more brilliant upcycling ideas, like this pallet & timber bar!