You only need two pallets to make this relaxing Pallet Chaise Lounge Chair! Spend a weekend and save a lot, plus you can be proud of your project!
Pallet Chaise Lounge Chair: Kick back by the pool, in your garden, patio, terrace, deck, or outdoor area!
I used two pallets to make this chaise lounge. Adjust the measurements to fit you, but here are the dimensions of my chair:
Height: 100cm, Width: 75cm, Seat Length: 55cm, Footrest portion: 55cm, and I put the armrest deliberately on the right side to make it easy to stand up from the chair.
First, break down your pallets and sand the boards very smooth. I angled the pieces to 25 degrees, but adjust the way you want your chair to be. I used pallet stringer boards to build the frame portion, starting with the seat and footrest.
Then, I added the seat back portion and the armrests. Note the extra support pieces I cut out of scraps from the other sections. I haven't finished it yet, and will have to decide to keep it natural, stain it, or paint it!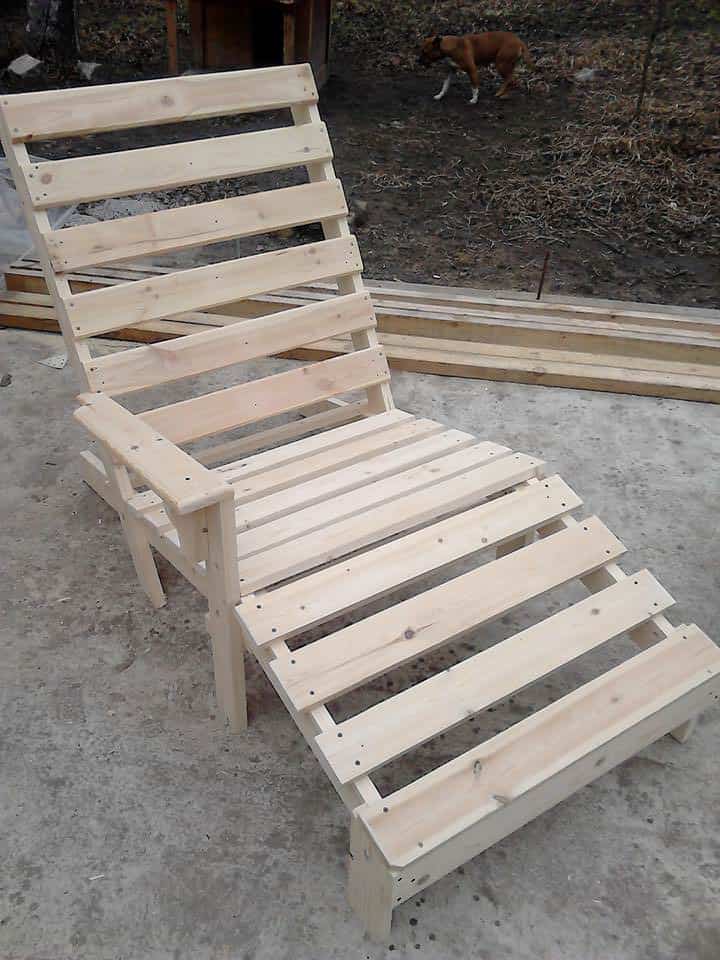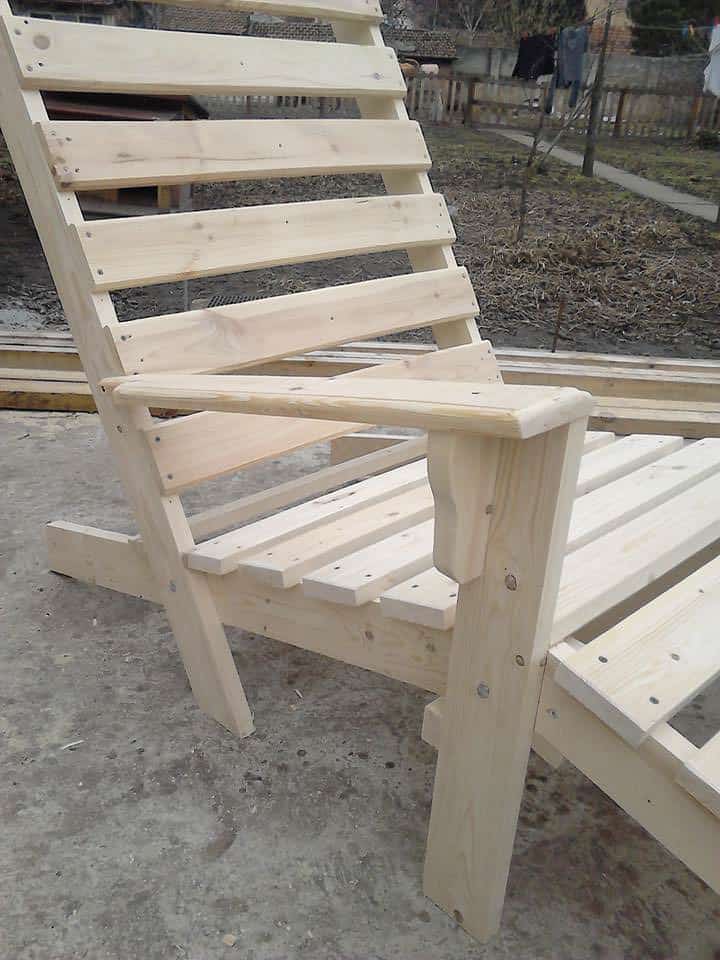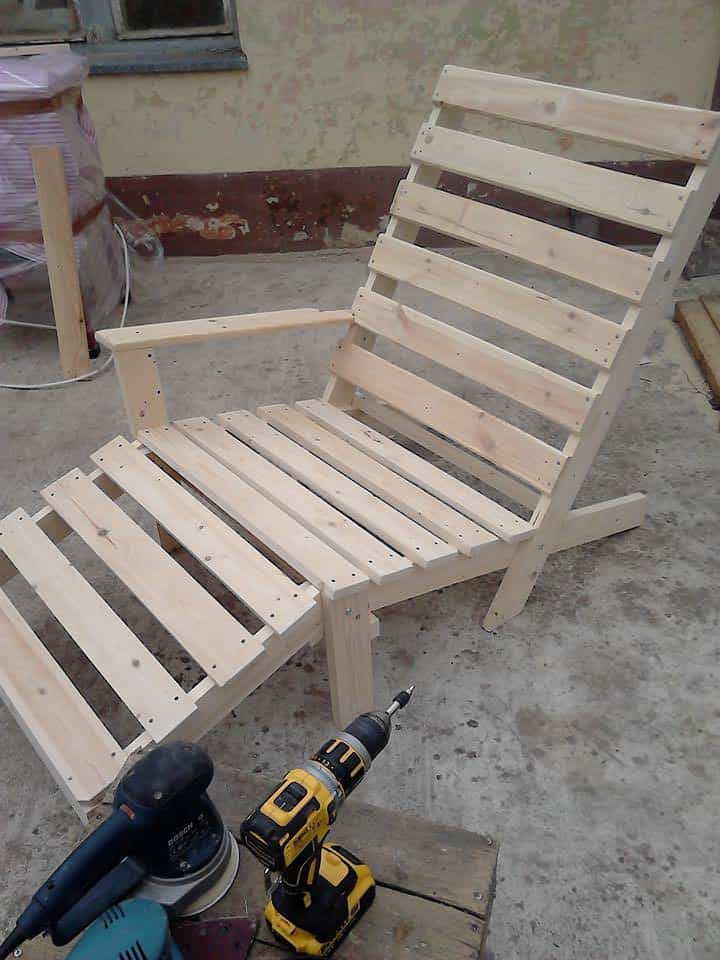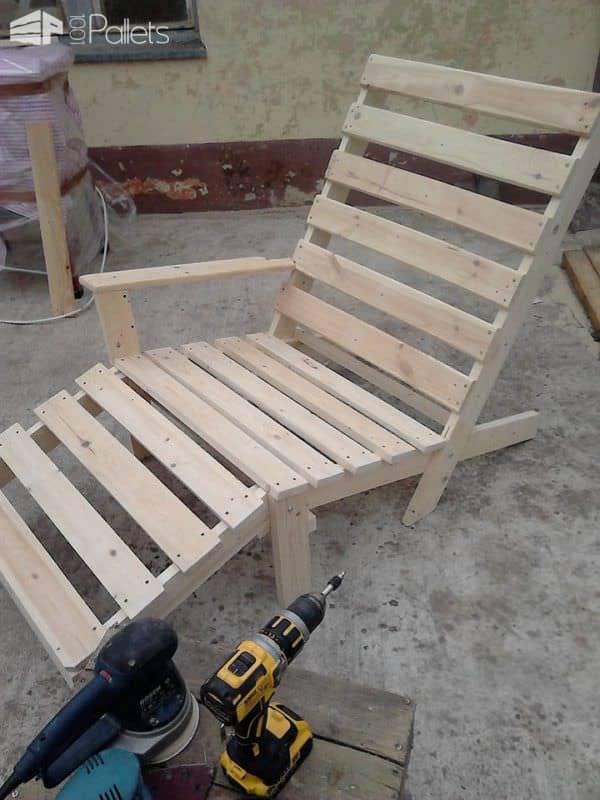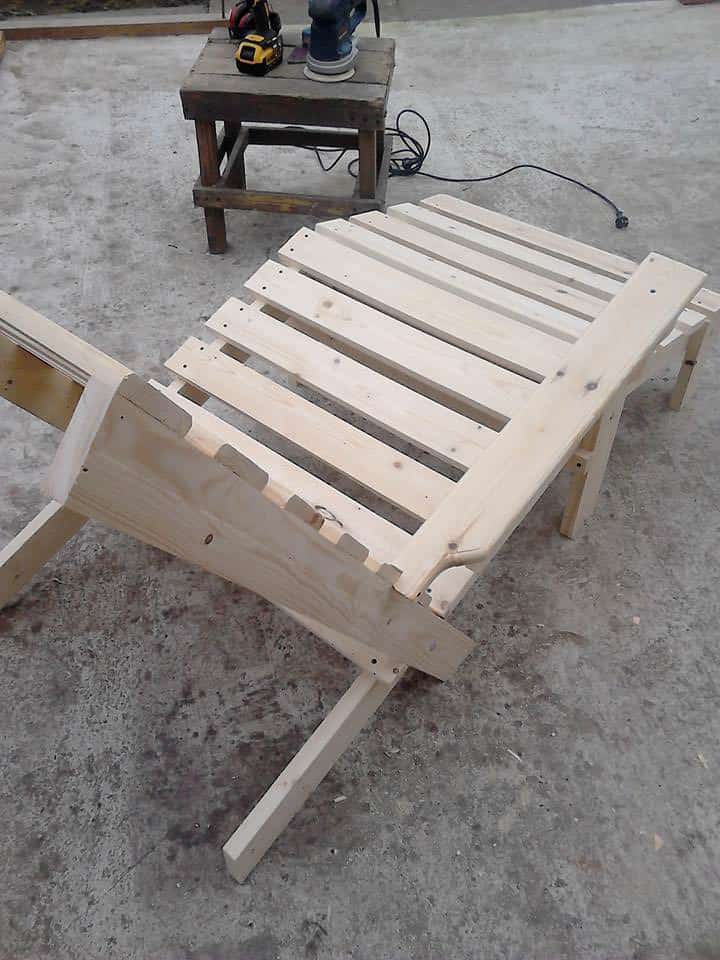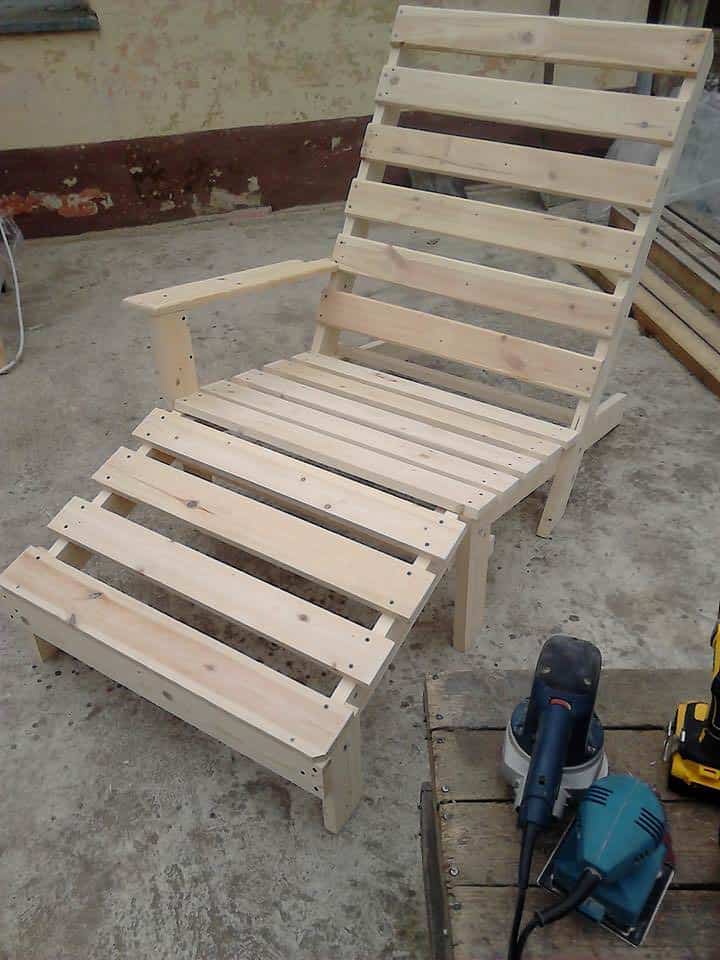 Nice job! The 1001pallets.com administrators want to have a seat in this too! Now you need a beautiful Table to go with!